It is hard to beat the financial markets because of their complexity and constantly changing nature, but there are still traders who have made billions of dollars by trading these uncertain markets. There must be some basic knowledge they all share that leads to huge returns from trading and we are going to analyze 5 of the billionaire traders who got their money from trading activities in this guide below.
Related Post: Getting Rich: 7 Tips for Nurturing a Billion-Dollar Business
What does it take to beat markets?
Technical knowledge and experience in the field of trading are essential for achieving success in Forex trading. When trading financial markets the one important thing to know is which technical indicators to use for increasing the accuracy of your trading decisions. For those who love using MetaTrader 4 or MT4, there are numerous useful indicators that every trader should know. These indicators help traders identify trends and predict potential turning points for the price.
Some of the best trading indicators for the MT4 platform include moving averages, Relative strength index (RSI), and Bolinger bands (Bbands). While these indicators are super useful for analyzing markets and making accurate predictions they are still not enough for seeing the full picture of the price and markets. It is necessary to develop a deep fundamental understanding of the financial markets and its participants. A solid understanding of market fundamentals, as well as expertise in technical analysis using indicators, will lead to much success in Forex trading. The best way of learning which are the most important aspects of Forex trading is by learning from billionaire traders who have developed their strategies and have beaten markets constantly to make huge profits.
5. James Simons
James Simons is probably the most interesting and intriguing billionaire as he is a mathematician who has cracked the financial markets. He founded Renaissance Technologies back in 1982. The firm uses mathematical algorithms to scan the markets and identify the proper entry points by catching the inefficiencies in the markets. He is an expert in mathematics and this knowledge has paid off greatly as he is known to constantly beat markets during high volatilities and his fund has a track record of constant high returns every year. The Renaissance Technologies' medallion fund is a brand that is only available to former and current employees of the firm and has average yearly returns of 62% before fees and 37% annualized returns from 1988-2021. To be able to generate profits every year that exceeds 30% is an unbeatable achievement by all measures and James Simons is the figure that can teach traders many important lessons. The main lesson is that he never quit even when his algorithms and approaches failed to make profits when he started working to beat the markets. He has a net worth of 24 billion dollars.
4. Paul Tudor Jones
Just like James Simons, Paul Tudor Jones is also an American billionaire and hedge fund manager. He is the founder of Tudor Investment Corporation. Paul started trading back in the 1970s and is known for his macro trading strategy. The strategy is built around the principle of betting on major global trends. He is an advocate for environmental causes and is a philanthropist with a net worth of over $6 billion.
Also Read: Managed Service Providers: The Best Option for Your Business
3. Steven Cohen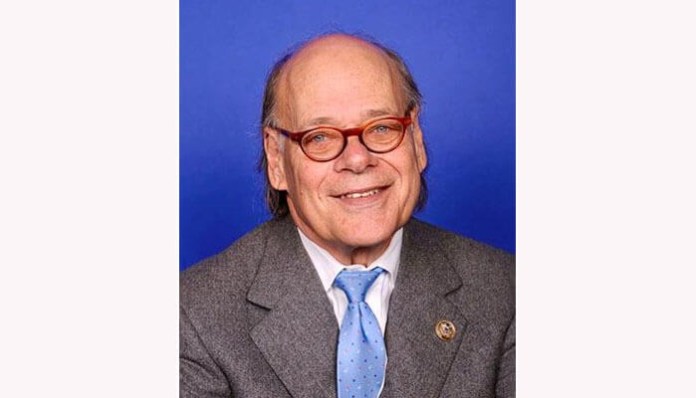 Another American billionaire and hedge fund manager is Steven Cohen. He is the founder of Point72 Asset Management. He started trading stocks when he was a teenager and worked with several hedge funds as a trader. He then founded SAC Capital Advisors in 1992. He is a risk-taker trader who loves being aggressive and making big trades. Despite this willingness to make high-risk trades he still managed to accumulate wealth worth more than $16 billion.
2. Ray Dalio
Ray Dalio is the founder of Bridgewater Associates, one of the largest hedge funds in the world. As you have guessed, Ray Dalio, like others in this list, is a hedge fund manager too. He started trading when he was just 12 and founded a hedge fund in 1975. He is known for his unique investment philosophy of "radical transparency" and "principles-based decision-making." Both of his philosophies are focused on the organization's culture and achieving success as a team with an open-minded approach and promoting less bureaucracy. With a deeper understanding of how the world works, it is possible to create core principles that can be used for the decision-making process. Ray Dalio's net worth is estimated to be $16 billion.
Also Read: From Two Separate Shots To One Perfect Image: How To Combine Photos On iPhone
1. George Soros
Yes, George Soros was also a hedge fund manager and accumulated immense capital with currency speculations and betting big against several central banks including the UK's central bank. The emerging pattern of almost all successful billionaire traders also being hedge fund managers can not be underestimated. It seems that being a professional trader and then establishing your own hedge fund could be a path toward immense wealth when done wisely. As we have mentioned, all these traders have a deep understanding of the mechanics of the financial world and they constantly use fundamental and technical knowledge to beat the markets. They also are not afraid to take calculated risks and are known not to quit easily. So dedication, expertise, and discipline are the main determinants of a successful trading career. P.S. total net value of George Soros is $8 billion.
Source: Cosmo Politian