Wellness has come a long way. While the industry has been criticized for being largely consumption-led (gadgets and wellness apparel, while fun to stockpile our virtual shopping carts with, market an aspirational image of "health"), we've thankfully begun to shift our idea of what wellness really means—and, in turn, what it looks like.
While wellness is our individual physical, mental, and emotional health, it's also community health. A holistic, inclusive view of wellness requires that we acknowledge the social, economic, and environmental disparities that allow some people access while keeping others out. And while one of the best ways to transform an industry and create a more inclusive world is action, alongside that is the role education plays in informing our worldview. Thankfully, in this era of seemingly-infinite content mediums available at our fingertips, ending body shaming, illuminating wealth's role in the shaping of green spaces, and amplifying the voices of WOC throughout the wellness community and beyond has become all the more accessible.
In celebration of the many folks doing the work of investigating these issues and educating all of us Everygirls out there, I rounded up my favorite podcasts, social media accounts, and books that not only inform and entertain but also are sure to fuel your fight for a more inclusive and equitable wellness world.
Podcasts to listen to
Maintenance Phase
If you ever come to me for a podcast rec (please do), this will, without fail, be the first one I enthusiastically share. I've gotten my friends, coworkers, family members, and even my partner to listen, and they can all attest: The addiction is real. Hosted by writer Aubrey Gordon (the once-anonymous author behind the SELF Magazine column "Your Fat Friend") and journalist Michael Hobbes, the pair breaks down and exposes the "junk" science behind the dominating wellness trends (re: fads) of our day.
A few seconds into your first episode and you'll quickly discover that this is one of the most hilarious and well-researched podcasts available for download. Gordon and Hobbes take a discerning look at topics such as BMI, the keto diet, and plenty of diet book deep-dives. Each episode is conducted through the lens of wellness inclusivity, revealing telling looks at how marginalized groups are kept from these privileged approaches to health.
Balanced Black Girl
It was a year or so ago that I officially considered myself done with the misleading idea of balance. Everywhere I turned, social media told me that "balance" meant religiously keeping up with your 10-step skincare routine, waking up at 6 a.m. every day for a workout, and swearing off caffeine for life. Thankfully, folks like Les, the founder and host of the Balanced Black Girl, have spoken up and introduced a new understanding of balance—one that aligns with whatever the word means to you.
Les has experience as a personal trainer and nutrition coach and can speak to the transformative impact of a sustainable approach to wellness. Trust me: This is more than a podcast. It's an inclusive community and safe space that's accepting of anyone who wants to ignite their wellness journey.
I Weigh
While social media often comes with a host of negative connotations and critiques, it can't be denied that when a powerful, game-changing idea enters the chat, social media can amplify it in an instant. That's exactly the case for Jameela Jamil, whose first post on the account @i_weigh went viral thanks to its radical valuation of women's worth (hint: it's not the number on the scale).
Jamil promotes a critical look at the wellness industry and encourages us to adopt a gentler, more inclusive approach. Episodes discuss everything from sexism to navigating the acting world in the face of rampant ableism to the current abortion crisis. The conversations are vulnerable and enlightening. If you're looking for a healthy dose of empowerment, subscribe now.
She's All Fat
Described as "The podcast for fat activism, radical self-love, and chill vibes ONLY," She's All Fat was created to fill the need for a show that spoke to the intersections of fat visibility and the female, queer, and people of color experience. I'm always inspired by projects and initiatives that arise from a lack of representation, and She's All Fat is definitely it. Even if you don't exist in a larger body, it's important that all shapes, sizes, colors, and backgrounds educate ourselves on how fatness has historically been treated in our culture, so that we can shift the script on the anti-fat bias.
How to Love Your Body
As someone a ways into her journey of eating disorder recovery, I know very well how an "interest" in wellness can quickly devolve into a full-on obsession. And though I'm doing the work to unwind the diet culture-influenced ideas of what health should look like, I'm always grateful for people who make me feel less alone in this process of unlearning. Enter: How to Love Your Body. The hosts break down key topics in the realm of self-love and acceptance, and they also provide actionable steps for how to adopt a "Health At Every Size" mindset. If you're ready to dismantle the diet industry and gain a sense of belonging in an appearance-centric world, you'll find your community here.
Explorations
Inspired by the belief that "humanizing people who are different from us is the beginning of connection and empathy," Lola Ayodele created Explorations to reveal and shed light on the unique narratives that guide our lives. Each episode includes elements of relatability, while also illuminating the stories we couldn't possibly know the details of ourselves. Start with the third episode, "Being Yourself," for a roadmap on owning your authenticity and honoring that of others.
Body Stuff with Jen Gunter
As a self-described life-long learner, I'm always diving deep into the depths of TED's many varied opportunities to explore new ideas. Dr. Jen Gunter recorded this podcast with the team from TED Audio Collective, so you already know you're in for a treat. Similar to Maintenance Phase, this podcast jumps into the science behind some of the world's biggest wellness trends. If you're looking for a way to sift through the TikTok trends and get to the evidence and research-backed truths, press play. 
Social media accounts to follow
@thenutritiontea
Like many of us on the 'gram, I first caught wind of Shana Minei Spence's work when it went viral at the beginning of the pandemic. And I'll admit, when I came across her posts, I had no idea that some dietitians take a non-diet approach to their work (oh, how the times have changed). Her mostly text-based posts and Reels not only educate her 222K+ followers, but her work also aims to make nutrition less restrictive and more realistic. She often speaks to the emotions tied to what we eat, and how by developing a healthier relationship with the foods on our plate–we can experience true, whole-body health once and for all.
@olivianoceda
It wouldn't be a hyperbole to write that I am truly, passionately OBSESSED with everything Olivia Noceda posts. She's the sort of influencer whose gentle approach to wellness inspires how I want to spend each and every day. While the motivational "that girl" videos have, IMO, run their course, Olivia's accessible recipes and easy-to-adopt routines inspire me to create opportunities for more joy and authenticity in my day. Her work is a reminder that while wellness can look like buying into the buzzy brands and trying each and every trend, it can also simply be about finding what works for you and letting that guide your way.
@selfcareisapriority
The handle says it all. Thankfully, we've come a long way to understanding self-care as not an indulgence but as a necessary practice for existing in an increasingly stressful world. Their posts offer relatable reminders that your productivity doesn't define you, change is inevitable, and taking breaks is essential to thriving. If you want an account that tells you exactly what you need to hear, this is it.
@emotions_therapy
I'm here for any and all accounts that remind me that my worth has nothing to do with my physical appearance and that the time we put into our mental health is the most important work we'll ever do. This account is a kaleidoscopic array of motivational and joy-inducing affirmations and is also the source of many of my wellness epiphanies. While the advice still stands to take regular breaks from your phone, you have my permission to scroll this page for hours.
@beauty_redefined
I only recently discovered this account, but my feed is all the better because of it. Twins Lexie and Lindsay (who both boast a Ph.D.) promote a critical look at how our appearance-obsessed culture has led to women seeing their bodies as the primary determinant of happiness and value. And while the body positivity movement has done a lot to rewrite this narrative, Lexie and Lindsay are adamant about getting to the root of the problem. My feelings, frustrations, and concerns about how women and girls are perceived in the world are validated and transformed with every post that comes across my screen. Lexie and Lindsay offer an important reminder that women are not—and have never been—the problem. 
Books to read
Aubrey Gordon
What We Don't Talk About When We Talk About Fat
I can't write about "Maintenance Phase" without highlighting Aubrey Gordon's brilliant debut book. This book is the first that I've come across that not only illustrates the emotional and physical harm our cultural values of thinness have put on people in larger bodies, but it also reveals actionable ways we can shift our collective mindset and actively work toward supporting fat justice. Gordon's writing brings awareness to how anti-fatness shows up in our everyday lives and points readers' attention to the many ways our social systems fail fat people. 
Alice Wong
Disability Visibility: First-Person Stories from the Twenty-First Century
When it comes to understanding the experience of individuals living with a disability, first-person reflections offer the most authentic accounts. This collection of original pieces ranges from blog posts to congressional testimonies (and every medium in between). While the stories reveal the bias and prejudice disabled folks often face, it's adamant about celebrating the triumphs and multi-dimensional complexities of the disabled experience. Disability Visibility is a testament to the innovation, hope, and joy that comes with honoring our differences.
Bessel van der Kolk M.D
The Body Keeps the Score: Brain, Mind, and Body in the Healing of Trauma
This is the book that literally everyone recommended before I finally got my hands on a copy. Though it was first published almost a decade ago, the wisdom, science, and revelations offered on each page endures. Trauma exists in many diverse ways, but regardless of the experience, its impact takes root in both the body and the mind, having an effect on everything from our ability to experience pleasure to our willingness to trust others. Dr. Bessel van der Kolk, an expert on trauma, dives into the scientific developments and treatments that support recovery and healing. Personally, this book offered me a new way to process trauma and encouraged empathy for others' stories.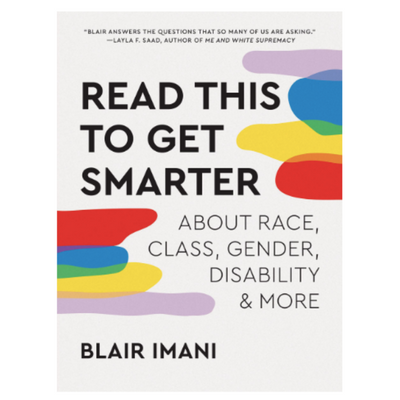 Blair Imani
Read This to Get Smarter: about Race, Class, Gender, Disability & More
What does it mean to be socially conscious? In the pages of Read This to Get Smarter, historian, educator, and author, Blair Imani, dives deep into this question, all the while revealing the role that education, awareness, and understanding all play in shaping a more equitable world. As I was reading the book, I appreciated how accessible the content is—the book makes no assumptions about how much you do or don't know. It takes the intimidation out of diving into topics like intersectionality, gender, disability, and more, supporting you with the language to have the challenging but culture-shifting conversations we need to be a part of.
Meghan O'Rourke
The Invisible Kingdom: Reimagining Chronic Illness
Esquire said it best when it called The Invisible Kingdom, "a rigorous work of scholarship and a radical act of empathy." The best books do exactly that: educate while also engaging you in an emotional experience. And often, that's the root of our ability to connect with others. Chronic illness and autoimmune disease have gained more visibility with the rise of social media, but still, little is understood about the nuances and specifics of the countless diseases that often go undiagnosed. And because many of these conditions present few symptoms, their obscurity is only perpetuated. Meghan O'Rourke's research sheds new light on this health crisis, giving a voice to the populations and groups whose experiences are often underreported and underrepresented.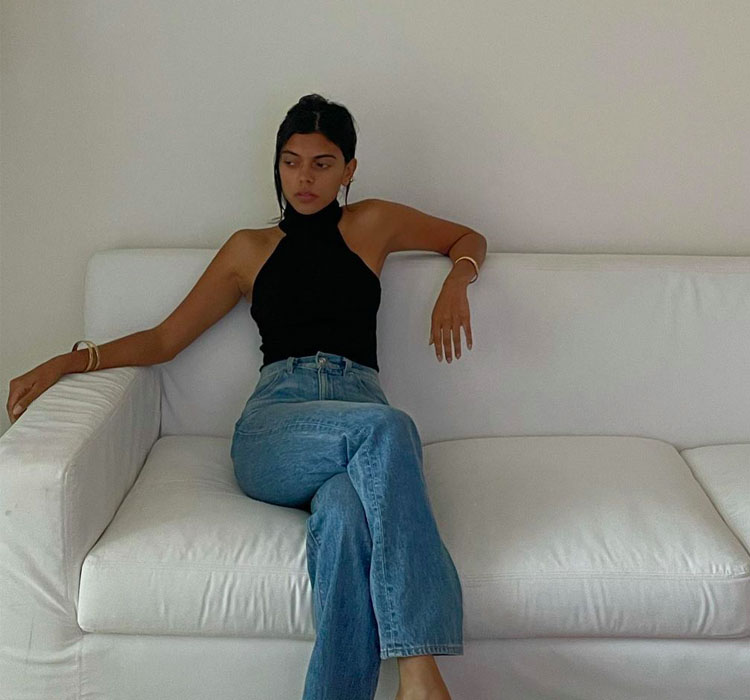 10 Ways to (Actually) Love Yourself More That You Haven't Tried Yet


Source: Cosmo Politian