Weekly staff meetings, boutique fitness classes we signed up for (and immediately regretted), project deadlines, that just-one-drink night with a friend that ends with a bottle of wine, and a Netflix binge-watch with ourselves—can't cancel that again! We're booked, we're busy, and we're ready to take on the world with the glue that makes it all possible: ✨ our planners. ✨
Our daily planners are truly a window into our souls, our goals, and our dreams. They're our secret weapon for keeping the chaos exponentially more organized. So when we had the opportunity to collaborate with the organizational geniuses at Day Designer to bring you planners designed for the effortlessly chic go-getter, we were all in. After successful launches in 2021 and 2022, we're excited to announce that The Everygirl 2023 day planner collection is back at Target! You can shop the entire collection of 2023 planners at a Target store near you and online at Target.com.
Our planners reside on the corner of style and function. With fresh patterns and beautiful new colors, our planners feel like a finishing touch to the perfect 'fit. Plus, the high-quality materials were built to withstand even the most hectic "I'm late again" tosses into your work bag. 
Opt for one of our traditional planners to help you tackle your schedule with style, or choose our 30-Day Challenge Planner to take the leap into being that girl. Either way, there's a planner from this collection with your name on it.
Adding one of our planners to your collection is an investment in yourself—albeit a small one, with prices ranging from $10 to $20! Our fan-favorite stickers are back, our monthly review feature will help you stay on top of your goals, and engrained resources, tips, and inspo from our writers will help you manage your career, finances, relationships, mental health, and more. Essentially, you're buying a one-way ticket to an elevated life.
Our planners also have a designated notes section, plenty of room for checking off to-do lists, and a bucket list feature (where we'll 100 percent be manifesting our Eat, Pray, Love dreams to taste test our way through Italy). She's cute, she's functional, and she's ready to adorn a blank wall, a WFH desk, or a trusty leather work bag near you.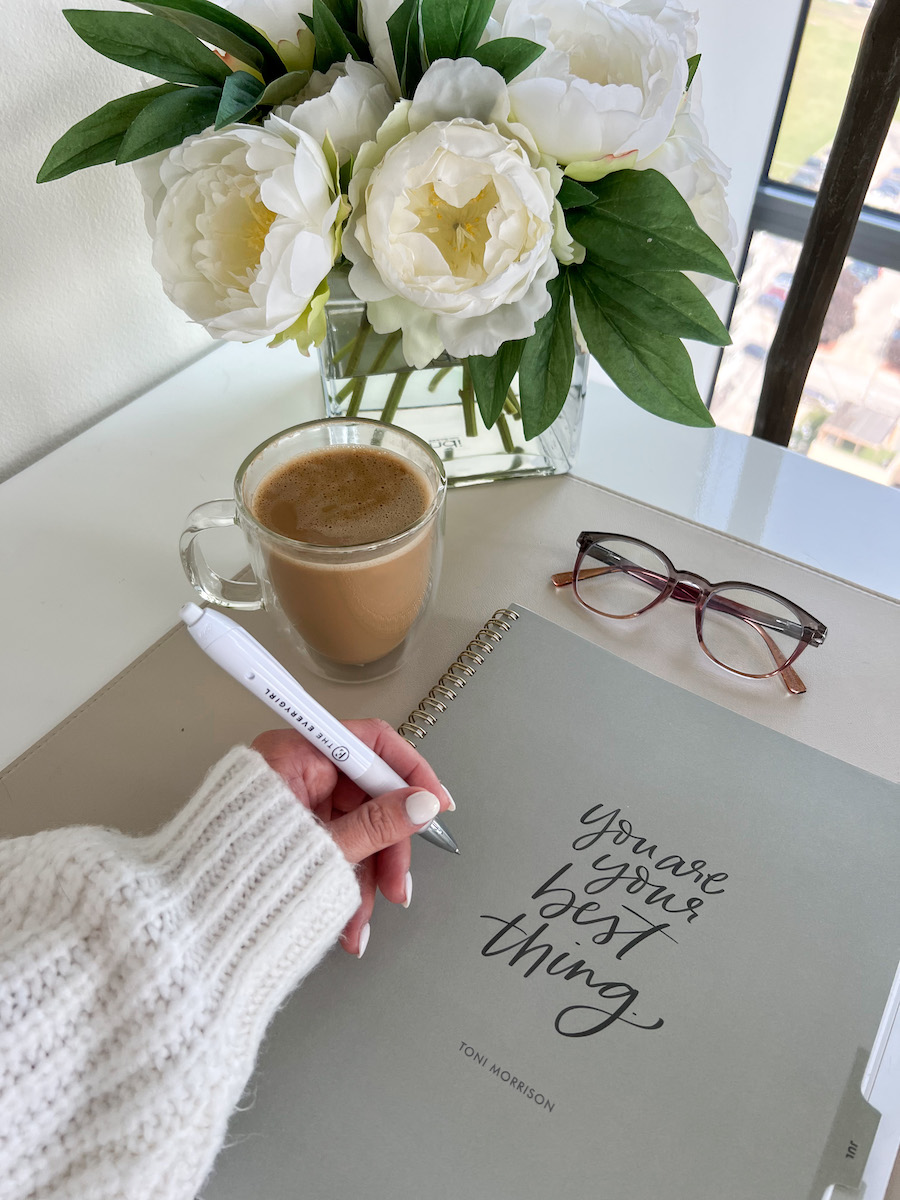 From 30-day challenge planners to wall calendars and beyond, we've got your 2023 covered. Snag one, two, or three because—let's be real—nothing brings us as much joy as treating ourselves to a fresh planner mid-year or separating our work, social, fitness, and meal-planning schedules. What can we say? We're super fun at parties. 
Full collection available in Target stores now
The Everygirl x Day Designer
30-Day Challenge Planner
Our 30-Day Challenge Planner is back with a bang and is a crowd favorite for a reason. With guided challenges in the realm of wellness, career, and more, this planner is a tried-and-true way that our readers and editors love to set themselves up for success no matter what life throws at them.
See the full collection in Target stores now!
Source: Cosmo Politian