The Everygirl's product selections are curated by the editorial team. If you buy something through our links, we may earn an affiliate commission, at no cost to you. We only recommend products we genuinely love.
It's dark out by 4:00, temperatures are plummeting, and we're spending more time indoors—the gloomiest time of the year is officially here. This time can be challenging for everyone, but it can be especially difficult when you work from home. After all, when the workday's done and it's pitch-black and freezing outside, no one really wants to leave their house. And when you're staring at the same four walls day in and day out, you're more likely to go stir-crazy and feel the effects of SAD (seasonal affective disorder).
That said, one of the easiest ways to combat this is to fill your space with items that make you feel excited and inspired. So, give your office a winter upgrade with these 20 desk essentials. These items will help you stay productive and survive the gloomiest time of the year without feeling like you're losing your mind. Keep scrolling to learn more.
Olly
Light Therapy Lamp
The sun may only come out for a few hours each day (if at all), but this light therapy lamp can give you a little dose of sunshine right at your desk. If you find yourself tired, sluggish, or just not feeling it, turning on your light therapy lamp can give you the boost you're looking for.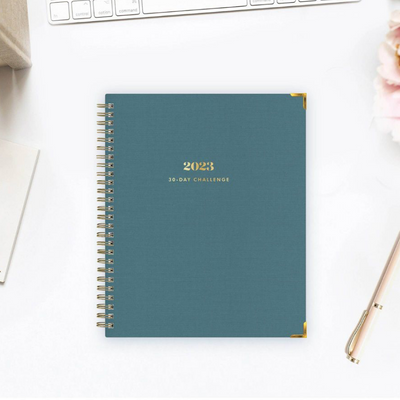 The Everygirl x Day Designer
30-Day Challenge Planner
Life will test you sometimes, but our 30-Day Challenge Planner can help you set yourself up for success in spite of it all. With guided challenges pertaining to wellness, career, and more, even the gloomiest time of the year will be no match for you.
Lulu's Garden
Love Rosé Garden
Contrast the gloomy weather outside and infuse some brightness into your office with this adorable succulent plant box that'll fit perfectly in the corner of your desk.
Makeup by Mario
MoistureGlow™ Plumping Lip Balm
This multitasking lip balm is perfect for winter. With a formula designed to soothe, hydrate and plump, and a hint of dewy, glossy color, swipe on before your next Zoom meeting or throughout the day and take the world by storm.
Available in 14 colors.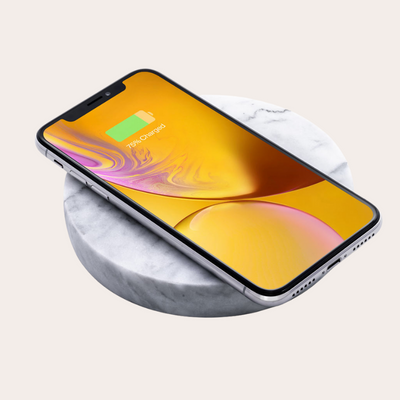 Einova
Wireless Charging Stone
If you're on your phone a lot for work, then you need a good, reliable charger, and Einova has just the thing for you. This wireless charging stone is made with genuine Italian marble, so it looks chic AF, and charges your phone lightning-fast.
Available in 7 colors.
Vacation
"Vacation" Eau de Toilette
Dreaming of a tropical vacation? Same. If you can't get away, bring the tropical vibes to you with Vacation's signature scent: the smell of sunscreen and summer.
Saje
Aroma Om® Cool Mist Diffuser
Even the gloomiest of days will be no match for this cool mist diffuser. Fill with your favorite essential oil blend and bring natural, healing, and calming vibes into your space and breathe life back into your office once again.
Available in white and grey.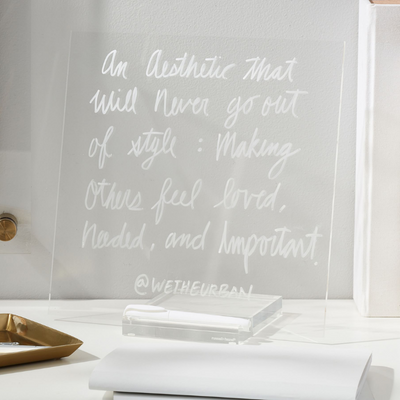 Pottery Barn
Acrylic Memo Tablet with Pens
Your to-do tasks, grocery lists, and words of affirmation have never looked so sleek. This customizable acrylic memo tablet will help you personalize your workspace and maximize productivity and creativity during the cold winter months.
Amazon
Snarky Pen Set
This collection of pens comes personally recommended to you by our Chief of Sales, Ally. Sure, you can write with any old pen you have lying around, but if you're looking to brighten your day, nothing will do that like a pen that reminds you just how badass you are.
Ember
Smart Mug Warmer
Whether you're a coffee addict, tea drinker, or fan of hot water and lemon, this smart mug warmer will conveniently fit in the corner of your desk, keep your beverages hot, and warm you up from the inside out.
Mark & Graham
Lips Ceramic Catchall Tray
Nothing's more annoying than accidentally banging your jewelry on your desk. Preserve your pieces and place them in this adorable catchall tray while you're working. The lip shape is feminine and stylish, and comes in blush and red.
Project 62™
Acrylic Round Desktop Organizer
A cluttered desk when you're already feeling trapped in one space isn't going to do you any favors. Get organized with this round acrylic desktop organizer. With 4 compartments and a clear design, you won't waste time picking out random objects until you find the right one, and will be able to fit everything you need inside.
Papier
Finance Planner
Take advantage of the cold weather and refresh your money mindset and work towards your financial goals with this planner. With money mentor articles, clarity pages, savings and debt reviews, and more, this planner will help you hold yourself accountable and keep track of your money moves and progress.
Available in 3 colors.
Amazon | Coolfor
Electric Desktop Space Heater
If you're perpetually cold, you need this electric desktop space heater in your life. It's tiny but mighty, and will have no trouble heating things up.
Available in green and brown.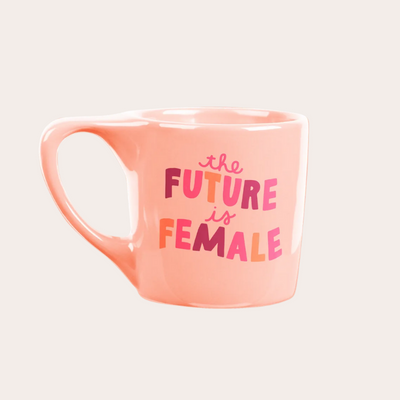 Talking Out of Turn
The Future Is Female Mug
If you wake up feeling a bit "blah," sip a hot beverage out of this empowering, motivational mug.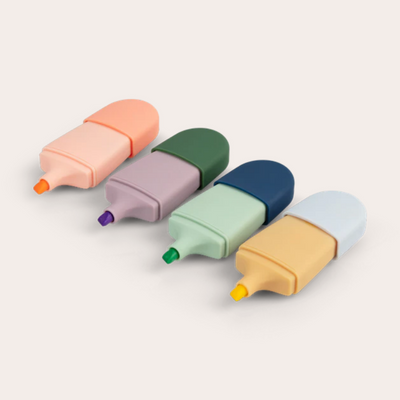 Papier
Bright Ideas Mini Highlighters
We're all liable to become extra forgetful during this time of year, but with these mini highlighters you'll be able to color-code important notes, tasks, and documents accordingly.
Amazon | Ulefi
Under-Desk Heated Slippers
Getting warm and staying warm is practically impossible when your feet are cold, and I don't know about you, but I have a hard time working when I'm freezing. Keep these heated slippers underneath your desk, and slip your feet in whenever you're cold or want to feel warm, safe, and cozy.
Saje
Mind & Body Reset Kit
This kit comes with 3 roll-on essential oil blends that can revive, refresh, and renew. Whenever you're feeling sluggish, uninspired, anxious or overwhelmed, roll on one of these blends to get yourself up and running again and get back to work.
How To Survive Work During the Gloomiest Season of the Year
Source: Cosmo Politian