Hamda al Qubaisi is an Emirati Formula 4 and Formula regional driver, and is ready to take part in the Formula 3 test on September 16th 2022 at Magny-Cours in France.
At just 20 years old, the racer will test for one full day in order to secure herself a position in the F3 category and get used to the unfamiliar demands and challenges of its environment. Hamda was selected as part of a diversity initiative that was established with a view to offer greater access to the FIA single-seater pyramid to more female drivers.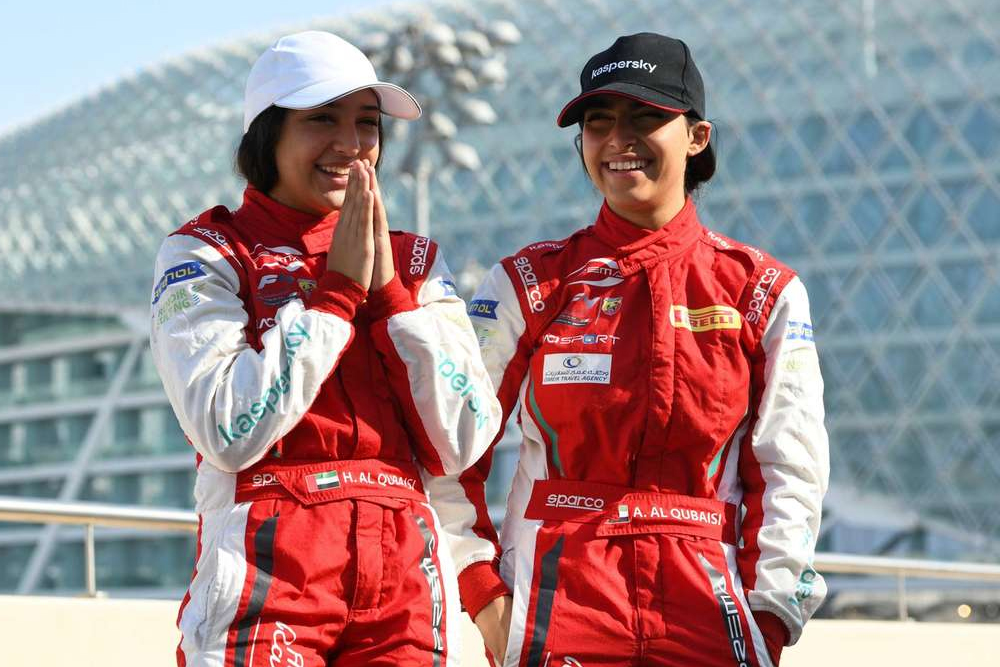 Hamda Al Qubaisi is a trailblazer in her field; she has already made history as the first and only woman to secure the maiden overall podium finish in the Italian Formula 4 Championship in 2021. She began her racing career with go-karting in 2019, became a single-seater racer and won races in 2020 and 2021.
Moreover, Hamda has had six wins across two majorly successful campaigns in the F4 UAE Championship. This was the "most secured by a F4 woman globally."
For the forthcoming one day test, Hamda knows what she is up against and remains positive and excited to be taking part. She said in a statement, "I'm thrilled to be invited by the FIA F3 promoters to take part in this high-profile test. It is a very strong message in acknowledging female drivers and I would personally like to thank Bruno Michel for the opportunity." She continued, "It means a lot to be acknowledged for my efforts and achievements in motorsports and offered the chance to test this amazing machine. It is a natural progression in my career, and I aspire to drive in this championship next season, if all goes well."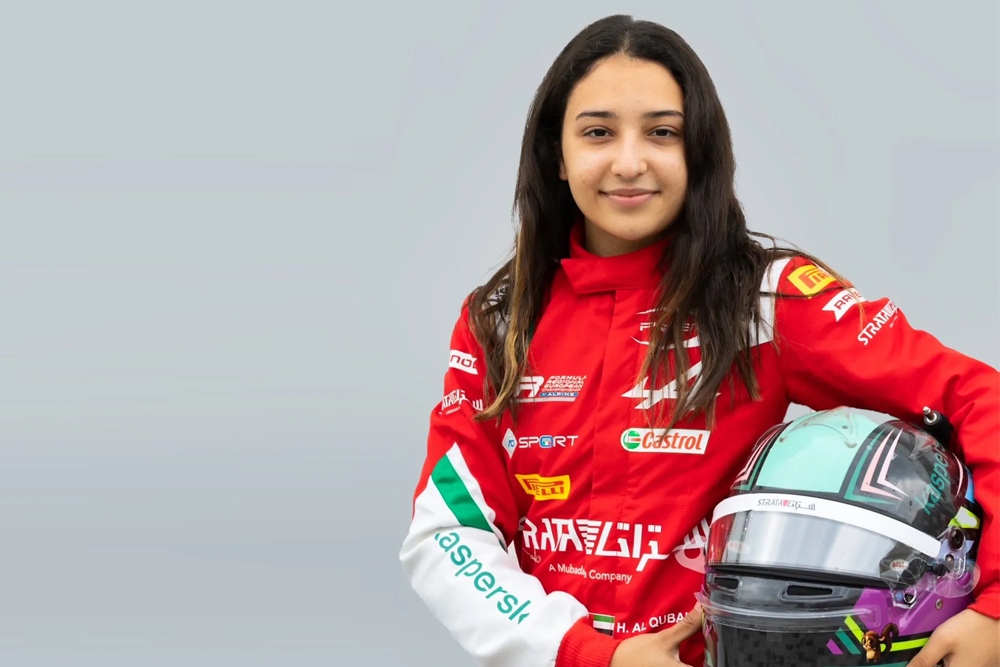 Hamda comes from a family of noted racers, including her father, who was also a very much celebrated racer, Khaled Al Qubaisi, and her sister, Amna Al Qubaisi, who is in Formula 3 and a member of the champion PREMA Team. Managed by her father, he is also proud of Hamda's achievements behind the wheel as he said, "Hamda has a bright future in motor racing. It makes me very proud that my daughter, an Emirati female driver, is racing professionally and acting as an inspiration for women across the region. With Hamda competing at this level, she is taking the family's motor racing legacy to a new level. This is an incredibly positive message from the UAE, the region and Arab nations. I truly believe that Hamda is on her way to becoming a strong role model for a new generation of racing drivers."
CEO of the FIA Formula 3, Bruno Muchel, who Hamda had thanked for the opportunity to participate in this test in her statement, also spoke about the importance of diversity and having more female racers within the sport, "It's very important to us to ensure that more and more female drivers join our championship. Diversity is one of our key discussions regarding the future of motorsport."
Source: Cosmo Politian