Ramla Ali, a British-Somali boxer, spectacularly knocked out her Dominican opponent Crystal Garcia Nova in the first round to win the first women's professional boxing match in Saudi Arabia. In a minute-long "quick bout", Ramla, who weighs 55.6 kg, defeated Nova, 55.7 kg, via a barrage of punches while leaning up against the ring ropes. Still, she expressed dismay about not being able to move past "first gear" in a post-fight interview at King Abdullah Sports City in Jeddah.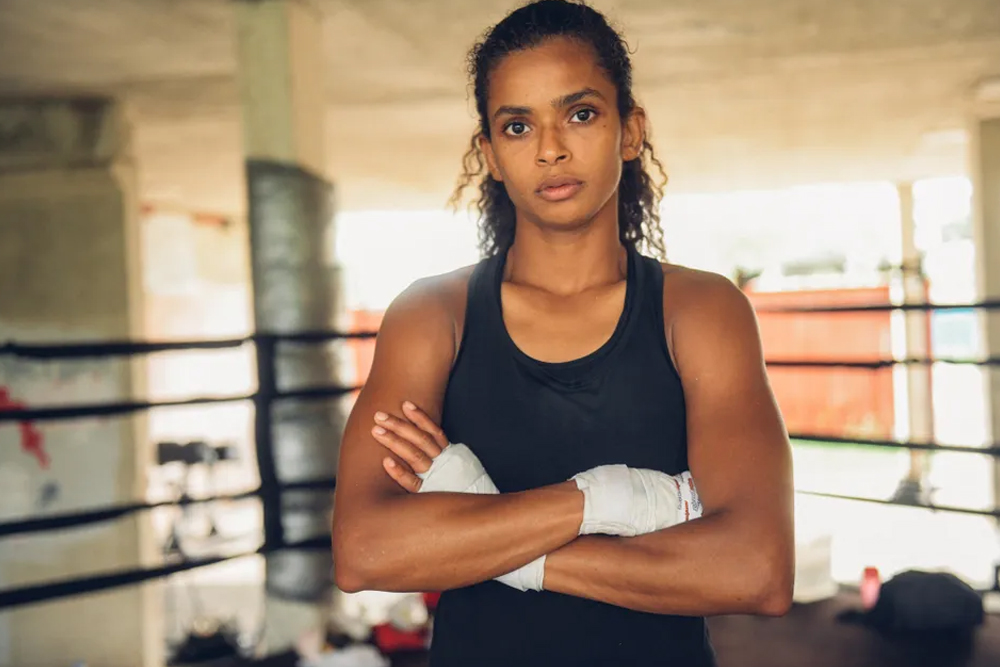 Prior to the biggest boxing event in Saudi Arabia, "Rage on the Red Sea," the secondary boxers' tournament hosted the first female boxing contest in the Kingdom. It was an "honor," according to Ramla Ali, to be one of the first two women to compete professionally in Saudi Arabia. She also said, "I definitely feel like women's boxing is the future. Everyone is now so excited to watch women's boxing and it's going to continue growing so much in the years ahead." She gave boxing classes in Jeddah for Saudi women and girls as young as 15 and declared before the match that she hoped to inspire future generations in the region.
Ramla Ali wins fights in the boxing ring, and even bigger fights while championing women's rights. https://t.co/oQFK1LIn8Q


— About Her (@AboutHerOFCL) July 24, 2022
Women's participation in sport had previously been restricted by the Kingdom's conservative authorities. However, more recently we have noticed exceptional progress as the nation's Vision 2030 reforms are implemented.
Ali who was once a refugee from the conflict in Somalia, is currently 7- 0 in her professional career as she approaches an anticipated world title attempt. She informed Arab News that everyone in Saudi Arabia has been very friendly and inviting since she arrived, and that Saturday only added to what has been a fantastic experience so far.
Saturday's fight was on the undercard of the world heavyweight clash between Anthony Joshua and defending champion Oleksandr Usyk. 


Source: Cosmo Politian