Nadia Kahf, a lawyer who hails from Syria, has made history by becoming the first hijab-wearing Superior Court judge in the United States. Kahf's nomination was put forward by New Jersey Governor Phil Murphy last year and was backed by various community leaders, including mayors, council members, and school board members. Moreover, the New Jersey Muslim Lawyers Association signed a letter in May asking Senator Kristin Corrado to advance Kahf's nomination. Over 700 people also signed an online petition in support of her being appointed.
American attorney Nadia Kahf, appointed to the Supreme Court of the state of New Jersey, became the first hijab-wearing judge on the bench.

She took the oath of office with her hand on the Quran pic.twitter.com/LyNoYwjga8


— TRT World (@trtworld) March 23, 2023
Kahf, who specializes in family law and immigration cases, was sworn in at the Passaic County Courthouse in New Jersey. During her swearing-in ceremony, she placed her hand on a copy of the Qur'an which she had inherited from her grandmother. She is the third Muslim woman to serve as a US Superior Court judge and is also a member of the board of the New Jersey chapter of the Council on American-Islamic Relations, a Muslim civil rights organization.
In her speech during the ceremony, Kahf expressed pride in representing the Muslim and Arab communities in New Jersey and the United States. She stated that she hopes the younger generation sees her appointment as a demonstration that they can practice their religion without fear and that diversity is a strength, not a weakness. Her appointment is a significant milestone for Muslim women in America, especially those who wear the hijab, and a testament to the country's commitment to diversity and inclusivity.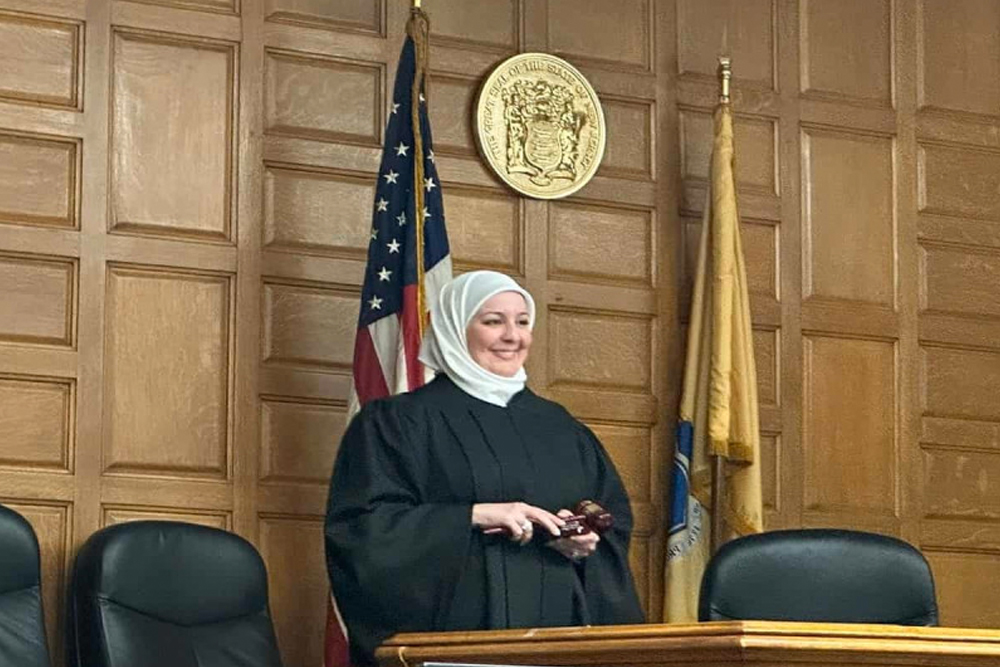 The day after Kahf's swearing-in ceremony, family law attorney Dalya Youssef was also sworn in as a Superior Court judge in Somerset County, New Jersey. Like Kahf, Youssef wears the Islamic headscarf, and her appointment is another indication of the increasing diversity and inclusivity in America's justice system.


Source: Cosmo Politian