Between TikTok trends and brands that promise their product will cure all your health woes, finding the best wellness products for you can be challenging. It's no secret that we all want to be our happiest, healthiest, and best selves, but health and wellness is not a one-size-fits-all approach. A product that your favorite influencer swears by might not work well for you (I know I'm not the only one who's fallen victim to good marketing). 
As a registered dietitian, I often focus on what foods I eat, but I also believe in using products that make me feel my best inside and out. Ahead, I've rounded up 10 health and wellness products I use (almost) daily that keep me feeling my healthiest self, and I hope they will do the same for you.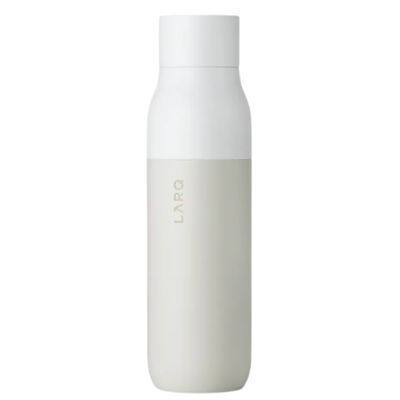 LARQ
Self-Cleaning Water Bottle
If you are "Little Miss Never Leaves the House Without an Emotional Support Water Bottle" (me), then you need this water bottle in your life ASAP. The LARQ water bottle uses PureVis technology to self clean and purify, eliminating up to 99 percent of bio-contaminants (like E. coli) from the bottle and your water. I've used this bottle for over a year, and I love that, with the click of a button, I have clean, purified water, making this water bottle ideal for work and travel. Although it's an investment, I can confidently say that having a self-cleaning water bottle makes meeting my hydration goals a breeze. 
5 colors available
Megababe
Natural Deodorant
Deodorant might not be the most glamorous wellness product out there, but after being on the hunt for an aluminum-free natural deodorant that actually offers long-lasting protection, I finally found the one. If you haven't tried any of the products from Megababe, I suggest you run, don't walk to your local Target. I love this deodorant because it's not only free from parabens, aluminum, phthalates, and more, but it also keeps you smelling fresh all day long with its geranium and lemon scent.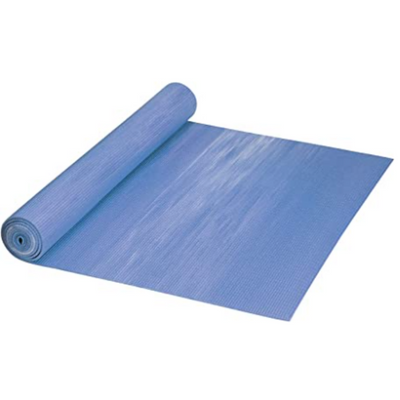 Gaiam
Yoga Mat
I personally believe everyone needs a yoga mat, not only to practice yoga, but to roll out for all of your at-home workouts. I use my yoga mat almost everyday either for pilates workouts, yoga, or stretching after a long day of sitting. While there are a variety of yoga mats out there, I suggest investing in one that is both grippy and cushiony. This one fits both of those descriptions and comes at a great price point.
20 colors/designs available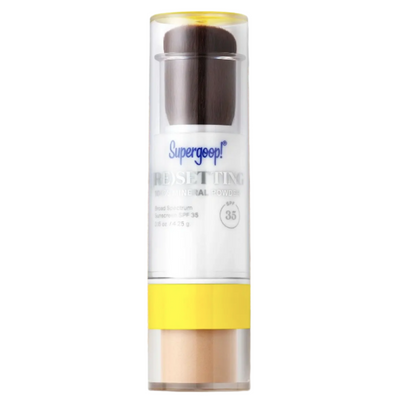 Supergoop!
Mineral SPF Powder
If there's one thing I never walk outside without, it's SPF on my face. And even though applying SPF is locked into my morning routine, re-applying it throughout the day is not. Enter: Supergoop!'s Mineral SPF Powder. This powder is easy to throw into your work bag or purse and comes in four shades to wear over or under makeup. Did I mention it's mattifying? Say goodbye to unwanted shine and protect your skin in one easy brush.
4 shades available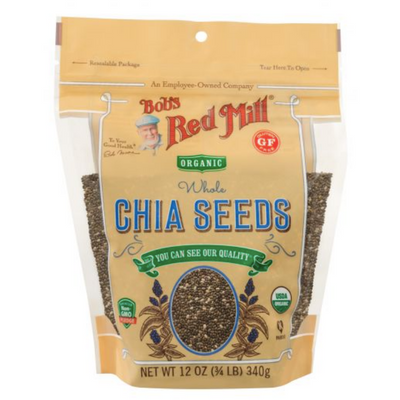 Bob's Red Mill
Chia Seeds
A strange but true fact about me is that I sprinkle chia seeds onto at least one meal a day. I could go on and on about all the health benefits of these tiny seeds, but I'll spare you the details and leave you with this: Packed with fiber, chia seeds help keep your gut moving. (See: the viral TikTok internal shower.) I'm here to tell you that if drinking them isn't your jam, pairing them with your favorite yogurt or sprinkling them over avocado toast just might be. 
Nathalia Westmacott-Brown
A Little Book of Self Care: Breathwork
Perhaps one of the most powerful changes in my wellness routine was becoming mindful of my breath. The breath is truly connected to everything we do and, for me, it's the key to managing life's daily stresses. For a deep dive into breathwork, I highly suggest this book. A Little Book of Self Care: Breathwork provides 50 step-by-step practices that you can use at home, each with expert advice on body position, visualization, duration, repetition, and more. I love that the author highlights traditions and different breathwork practices found around the world while also discussing the significant physical and mental benefits breathwork can have. From breathing to relieve stress to boosting your resilience, there's a breathwork practice for everyone.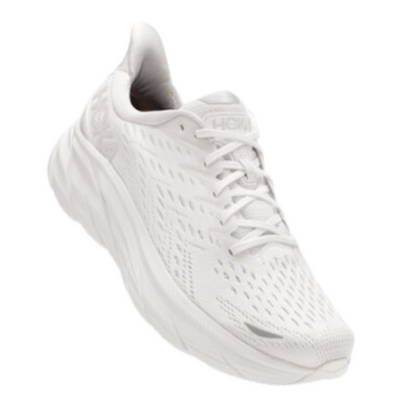 Hoka
Sneakers
I remember seeing these shoes advertised as walking on a cloud, which of course instantly piqued my interest. After trying them out for myself, I can confirm they are cloud-like. They offer more cushioning than the average running shoe and, quite literally, put a pep in my step. If you're looking for a new pair of shoes for your next hot girl walk, these are it.
17 colors available
Lola
Organic Cotton Tampons
Let's talk about everyone's favorite topic: period products. When it comes to feminine care, it's important to know what's in the products you use potentially 5-7 days every month. I switched to LOLA two years ago, and it has put me so much more at ease knowing my tampons and pads will arrive at my doorstep without any chemicals in sight. Founded by females, LOLA uses 100 percent organic cotton in their products, and their applicators are BPA-free. If tampons and pads aren't your thing, they also have period underwear and menstrual cups.
4 absorbencies available
Youth to the People
Purifying Face Mask
My Sunday night ritual includes treating myself to an at-home facial, this face mask included. Recognized as a part of Sephora's collection of clean beauty products, this clay mask absorbs excess oil while exfoliating and supporting your skin's moisture barrier. I find this mask to be very gentle and helpful in soothing my skin when breakouts occur. I highly recommend this face mask for weekly use, but talk to your dermatologist before bringing new skin care products into your routine.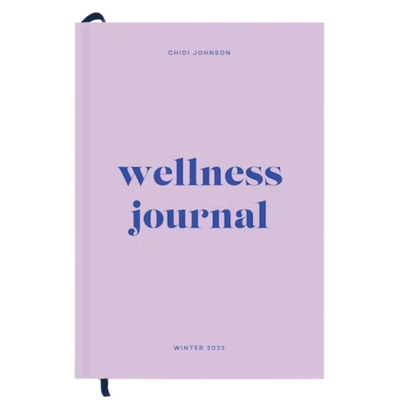 Papier
Wellness Journal
I'm a big fan of journaling to clear my mind and work through hard emotions. But when I discovered gratitude journaling, it completely changed the journaling game for me. In fact, writing down what we are grateful for has been shown to have positive effects on our mental health. Coming in multiple colorways, this wellness journal offers space to write out what you're grateful for each day and additional prompts to track your goals, daily habits, and more! If journaling hasn't been your thing in the past, this might be the one to make the habit stick.
8 colors available
10 Products a Fitness Trainer Always Has in Her Gym Bag
Source: Cosmo Politian