The Everygirl's product selections are curated by the editorial team. If you buy something through our links, we may earn an affiliate commission, at no cost to you. We only recommend products we genuinely love.
I'm not going to sugarcoat it: I've been stressed lately. I recently moved across the country, am adjusting to life back in my hometown where there are a million friends and family members to see constantly, am in the home buying process with my partner, and I work two jobs. Sounds like a lot, right? My body thinks so too. I feel like it's nudging me from the inside and saying, "Hey sis, I know you feel like you have to do everything right now, but why don't we take a few deep breaths because otherwise, this whole long-term stress thing isn't going to be pretty." 
Stress inevitably comes in waves throughout stages of our lives, but it's how we choose to move through it that determines how we show up for ourselves, our relationships, and our work. For me, I am choosing to intentionally add more zen into my life—even on the not-so-zen days. There are 10 stress-relief products that have helped me calm the chaos and enter my zen-girl era, and I'm sharing them here. No matter what you're experiencing in life right now, you can incorporate them to help you become the most rested and relaxed version of yourself.
Equilibria Women
CBD Drops
If you ask our team what they have in their toolbox to increase a sense of calm and balance in the face of day-to-day stress, you would hear Equilibria Women CBD products on repeat. These Daily Drops from Equilibria are perfect for fast-acting relief and quickly channeling your inner zen-girl. Our best advice is to add your Daily Drops to your morning latte or smoothie to help improve stress, mood, relaxation, and energy levels, even on the busiest of days.
Use code THEEVERYGIRL for 20% off of your first order at Equilibria!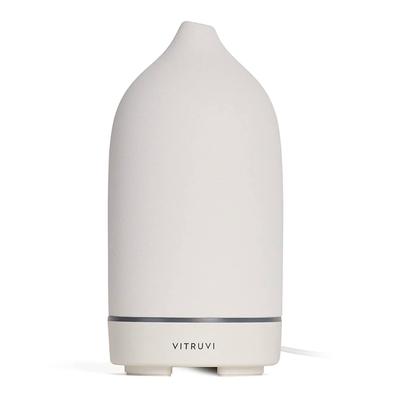 Vitruvi
Essential Oil Diffuser
There are essential oils for literally everything (stress, sleep, productivity, you name it), but they all have one thing in common: They have the ability to enhance our mood and overall well-being. The Vitruvi diffusers are not only beautiful and can act as sleek home decor, but they will help you create an environment that will is grounding (and that smells good too).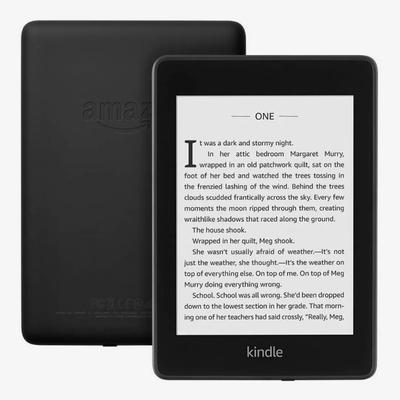 Amazon
Kindle
Staring at a screen for work and then following it up by scrolling the internet to "unwind" is not the road to your zen-girl era (at least not every night). Instead, pick up a book! Many of our editors file their Kindle under "Can't Live Without" because they are convenient as heck and honestly, encourage us to read even more. Leave it on your bedside table and/or take it with you on your commute to encourage you to read instead of scrolling when you have a few spare minutes. This small switch can do wonders for your anxiety.
Intelligent Change
Gratitude Journal
According to Harvard Health Journal, "gratitude helps people feel more positive emotions, relish good experiences, improve their health, deal with adversity, and build strong relationships," so it's no wonder why everyone on TikTok and Instagram is sharing their gratitude journaling practice in their morning routines. If you're new to journaling or you're not as dedicated as you'd like to be, The Five-Minute Journal is the perfect way to incorporate a quick, effective, and consistent journaling routine.
lululemon
Yoga Mat
Yogi or not, this mat is perfect for your zen-girl era. Whether you use it for your daily practice or you roll it out in your living room to do some deep stretching in the morning or before bed, it doesn't matter how you show up on the mat—it just matters that you do. This offers you a chance to turn inward, notice what you need, and ultimately, improve your mental and physical health.
Moon Juice
Magnesi-Om
Moon Juice calls this magnesium blend "meditation you can sip" because it helps restore cellular balance for relaxation, sleep, brain health, and regularity. Whenever you need an extra dose of calm, all you have to do is dissolve a little bit of this magnesium powder into water. I love it because it dissolves instantly and tastes like berries. Plus, it is 100% traceable, unadulterated, and sustainably sourced which is a total win in my book.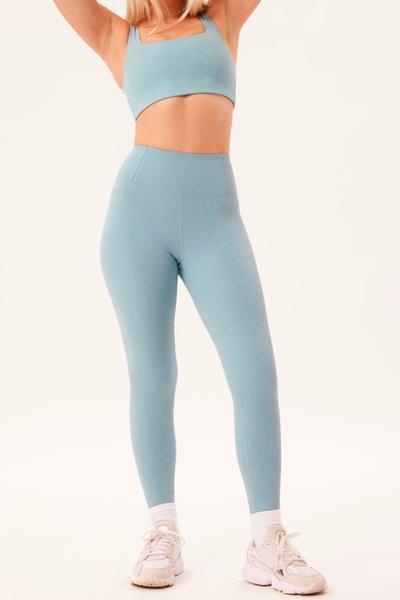 Girlfriend Collective
Matching Set
Matching sets have a way of making us feel like we have our lives together. With little to no thought and a quick outfit change, you can go from feeling "meh" about life to feeling prepared and confident. Wear a matching set to a yoga or pilates class, on your "hot girl" walk, or to meet a girlfriend for coffee. Forget worrying about what to wear, and say hello to an easier, more relaxed way of life.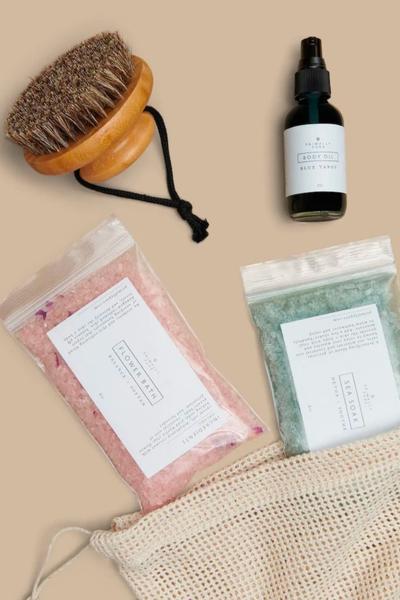 Primally Pure
Spa Kit
Now, this is the way to the relaxation station. Plan at-home date night(s) for yourself with this spa kit. Start by dry brushing to stimulate your lymphatic system. Next, add in one of the bath soaks—both help to soothe sore muscles, add minerals back into the skin, relax the mind, and detoxify the body. And finally, finish off by applying the body oil to nourish and hydrate your skin. Even writing that process made me relaxed. *Adds to cart*
Slip
Sleep Mask
We could go on and on about the side effects of bad sleep, but heightened anxiety is at the top of that list. Think about it: It's hard to show up as the best, most prepared, and composed version of yourself without being well-rested. This high-quality sleep mask is one small thing you can incorporate into your sleep routine to help your sleep hygiene and ultimately, your mood.
Hatch
Restore Alarm Clock
I don't know about you, but the sound of my phone alarm would jolt me awake, spike my cortisol, and send me into a total spiral all before I even opened my eyes. Thankfully, there is a new way to wake up (and wind down). The Hatch Restore gently wakes you up to a custom sunrise alarm clock that supports healthy cortisol levels. It also has soothing sounds, white noise, and a soft-glow reading light.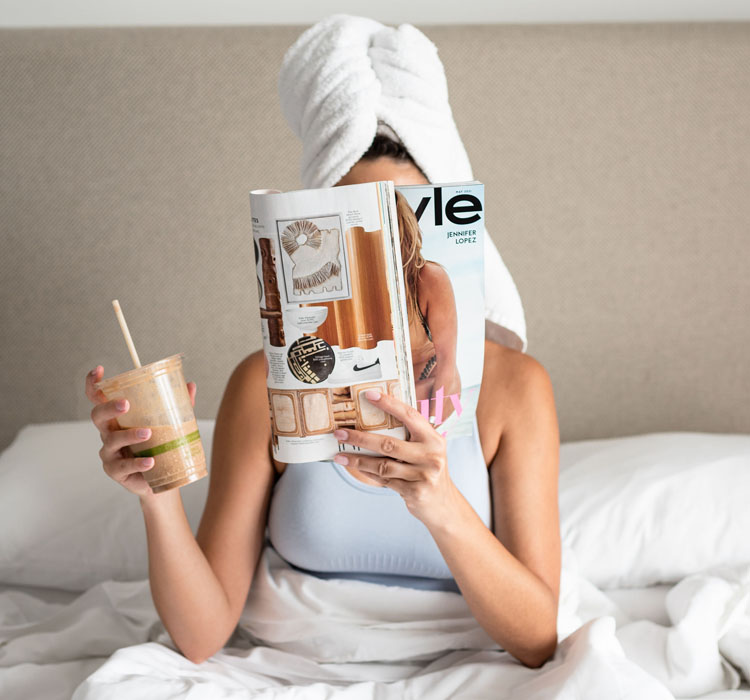 Sleep Is the New Self-Care: Here's How You Should Upgrade Your Routine
This post contains a sponsored inclusion of Equilibria, but all of the opinions within are those of The Everygirl editorial board.
Source: Cosmo Politian