The cliché of "finding yourself" always made no sense to me until I actually did. But finding out who you are and what makes you unique just scratches the surface. Discovering what makes me truly happy, the kind of people I want to surround myself with, and what motivates me to work hard has shaped who I am and what I will become. And a huge part of my journey has been reading self-improvement books. I mean, we gotta learn how to be our highest selves from someone else, right? It can be difficult to find the best self-improvement books that speak to you as every path to self-discovery is individual. The good news is we've done the homework for you and rounded up some of our favorites to get you started. Here's to 2023—2022 has nothing on us. 
James Clear
Atomic Habits
If you're looking to change what your average day looks like and build better habits while breaking bad ones (who isn't?), you've come to the right place. Clear provides a practical guide for transforming your habits—no matter what your goal is—intertwined with inspiring, real-life stories of people who used his strategies to master their craft and become their highest selves.
Glennon Doyle
Untamed
For all you people-pleasers out there (me included), this is a must-read. Part memoir, part self-help book, Untamed is about discovering your voice, your true self. Doyle takes us through her personal journey of letting go of others' expectations and, instead, trusting and strengthening her inner voice. The main takeaway? "Your job, throughout your entire life, is to disappoint as many people as it takes to avoid disappointing yourself." I'll leave you with that.
Mel Robbins
The High 5 Habit: Take Control of Your Life with One Simple Habit
According to Robbins, all it takes is a simple habit—giving your reflection a high five in the mirror—and an easy morning routine to shift your mood and perspective, which she calls the "High 5 Habit." You might be thinking that sounds silly (I definitely did), but after trying it for a week, I realized it all comes down to the relationship I have with myself and being my own biggest cheerleader. PSA: We shouldn't wait to receive a promotion, fit in our favorite pair of jeans from high school, or finally get reciprocation from a longtime crush to feel more confident. We deserve to be happy now. The "High 5 Habit" tools are free and easy, which means anyone, anywhere, at any age can benefit from them.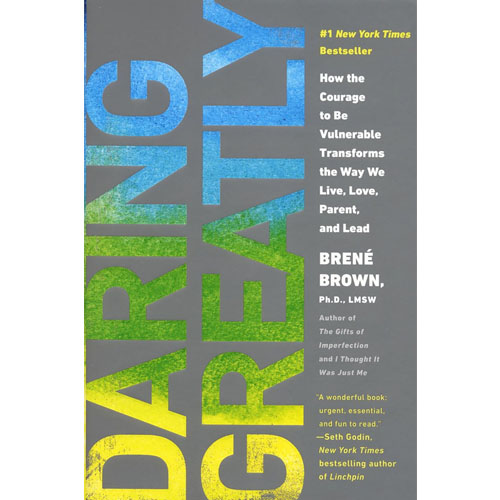 Brené Brown
Daring Greatly
If you've ever seen Brené Brown's amazing podcast about shame and vulnerability, this is basically its mom. One of the hardest things to learn is being vulnerable, and this book not only reveals why it is so difficult, but also breaks down the little steps we can take to learn how. Brown includes several anecdotes to share just how she struggles with this same thing even though researching and discussing shame is her job.
Jes Baker
Things No One Will Tell Fat Girls
Sleeveless tops, shorts, bathing suits—summer can be rough if you have any issues with body images and, unfortunately, that is something many women experience. This book is not only a fun read, but everything Baker says is backed up by research, making her advice even more credible. Don't struggle with body image issues? (Woohoo!) Baker gives tons of advice on just living unapologetically yourself, which we could all benefit from.
Shannon Kaiser
The Self-Love Experiment
As a self-proclaimed perfectionist and atychiphobic (fear of failure!), I can get pretty hung up on every little mistake I make. The Self-Love Experiment is that bit of encouragement to get you out of those thoughts and remember just how much good your failures can do. Kaiser takes you on her journey to self-love and acceptance, and through her true testimony, you just might start to realize more about your own. She's candid and real and doesn't lead you on that self-love is a quick fix. Also, having a little reminder that you're more than a sum of your failures is pretty powerful.
Mark Manson
The Subtle Art of Not Giving a F*ck: A Counterintuitive Approach to Living a Good Life
As the title conveys, Manson doesn't sugarcoat it: "Let's be honest, shit is f**ked and we have to live with it." Rather than living in a world of sunshine and rainbows, he encourages embracing our fears, faults, and uncertainties to lead happier, more grounded lives. Equal parts a reality-check and humorous self-help guide, this book is the kick in the a** we all need.
Tunde Oyeneyin
Speak
You might know Oyeneyin as the sought-after Peloton instructor or from her popular S.P.E.A.K. Instagram Live series. Well, now she's extending her trademark blend of positivity, empathy, and motivational "Tunde-isms," to fans on and off the bike through this book. She walks you through each step of the SPEAK acronym—Surrender, Power, Empathy, Authenticity, and Knowledge—while imparting what she has learned about loss, love, body image, and creating an intentional, joyful life.
Gabby Bernstein
Super Attractor: Methods for Manifesting a Life Beyond Your Wildest Dreams
No matter your experience level with the Law of Attraction, Gabby Bernstein makes manifestation simple and effective. The Law of Attraction is about more than just manifesting sports cars and diamond jewelry, and this book shows that it can be as simple as changing your mindset for a positive one. It covers the essential methods for confidently attracting what you want in life. Step one: Release the past.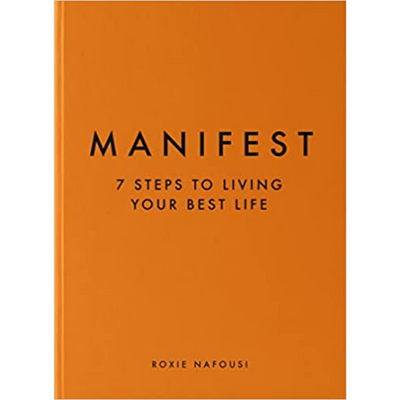 Roxie Nafousi
Manifest: 7 Steps to Living Your Best Life
Because there's no such thing as too much manifestation, consider this book your BFF who will hand-hold you through seven simple steps to create the life you've always envisioned. Step one: Be clear in your vision.
I've Already Read 100 Books This Year—Here's a Recommendation in Every Genre
Source: Cosmo Politian