While I could go on about the benefits of fall (the fashion, Gilmore Girls reruns, PSLs, and of course, Halloween), it also has its downsides. With less sunlight and colder weather, fall can be the start of seasonal depression, and many of us may feel a little down or just plain blah. One way to help boost your mood? Romanticize your life. 
Romanticizing your life is the act of finding joy in the mundane, day-to-day life. It's easy to get stuck in a routine that just involves moving from one activity to the next, but romanticizing your life allows you to slow down and find joy in the little things. Whether it's spicing up your wellness routine, investing in your personal development, or changing your evening wind-down, the options for romanticizing your life are unlimited. To help you get started, I've put together a list of products to help you romanticize your life for fall.
Cadrim
Sunrise Alarm Clock
Do you know what's not romantic? Your alarm clock. I spent years waking up to the repetitive sound of my phone alarm before investing in a sunrise alarm clock, which was a total game-changer. I fully believe that how you start your day can impact the rest of it. Having a morning routine that begins with the sunrise alarm clock not only sets the tone for my day, it also means I don't look at my phone first thing in the morning. Instead, I journal and meditate before getting ready for the day.
Nordstrom
Silk Pajamas
Yes, you can even romanticize your sleep routine. Splurging on a pair of silk pajamas will not only get you one step closer to feeling like a Kardashian, but it will also help you look forward to something as mundane as a nightly routine. I can vouch that switching out a pair of sweatpants and an old T-shirt for these PJs has definitely elevated my sleep game. There's nothing more luxurious than walking around your home in something that feels as elegant as you are. As a bonus, they're machine-washable. Available in five colors.
Mala the Brand
Pumpkin Latte Candle
One of the best ways to romanticize your life during the change in seasons is to switch up your home environment, and you don't have to break the bank to do it. Making small changes, such as adding a fall-scented candle, is a great way to refresh your home. This eco-friendly pumpkin latte one from Mala the Brand is not only seasonally on brand, but also made from coconut-soy wax and phthalate and paraben-free fragrance and essential oils. Can't you just picture lighting this candle and sitting down with a good read?
Monika Hibbs
Gather at Home: Over 100 Simple Recipes, DIYs, and Inspiration for a Year of Occasions
This coffee table book gives you a little bit of everything. "Gather at Home" is a collection of recipes and DIY crafts categorized seasonally. From making pumpkin cashew coffee creamer to Thanksgiving dinner thankful cards and pumpkin spice blend, this book has the best mix of fall DIYs. It's the must-have guidebook for romanticizing any meal or special occasion this fall.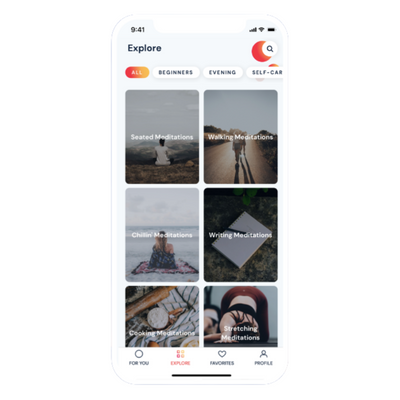 Superhuman
Guided Meditation App
As a breathwork facilitator, I believe there's no better way to romanticize your life than  switching up your meditation routine. I recently started using the Superhuman App, a guided meditation app, and have been blown away by the benefits. It offers a wide array of meditations you can do anytime: while getting ready in the morning for work, going for a walk, or doing the laundry. Every meditation I've done resets my mind and helps me look at my environment in a more positive light. To give you another reason to try out the app, they have a meditation called "Romanticize Your Life."
dōTERRA®
Essential Oils
Essential oils can have a major impact on your living space and your body. Add a few drops of your favorite essential oil to a diffuser and instantly refresh your environment. Each oil has different properties that can affect your body in different ways. For example, lavender is known to be a calming oil that can soothe the skin and aid in restful sleep. Doterra carries so many naturally-sourced oils to choose from, each with its own benefits. Some of my favorites for the fall season include frankincense, which has a warm and spicy aroma that reminds me of fall, and vetiver, which has relaxing properties and makes a great addition to a warm bath. Choose from over 30+ oils.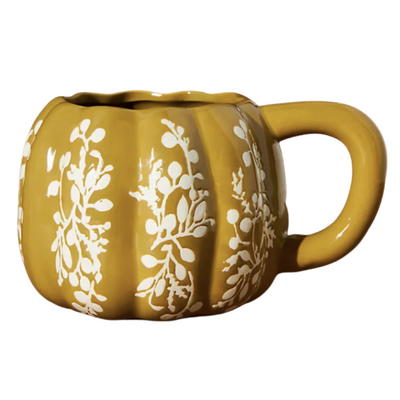 Anthropologie
Pumpkin Mug
Part of romanticizing your life means treating yourself because you deserve it! Adding a new fall mug to your morning coffee routine is just the ticket to get you excited to wake up and start your day. Because, what's fall without the pumpkin-spiced latte? And this pumpkin-shaped mug from Anthropologie will be your new favorite go-to for the season. After all, romanticizing your life is about adding joy to your daily routine.
Maude
Bath Salts
I don't think there's a better way to romanticize your life than a warm bath at the end of a long day. Take it up a notch and upgrade your standard bath ritual, starting with these bath salts from Maude. Made with calming salt crystals from the Dead Sea, you'll immediately feel the detoxifying and relaxing benefits. Soak while listening to music, reading, or sipping on your favorite fall beverage. Available in three different scents. 
This article is meant to serve as inspiration for boosting mood, not as treatment for seasonal affective disorder, anxiety, or depression. If you think you may be experiencing mental health symptoms, it's important to reach out and get help. See your doctor, get in contact with a therapist, and/or talk to a close friend or family member.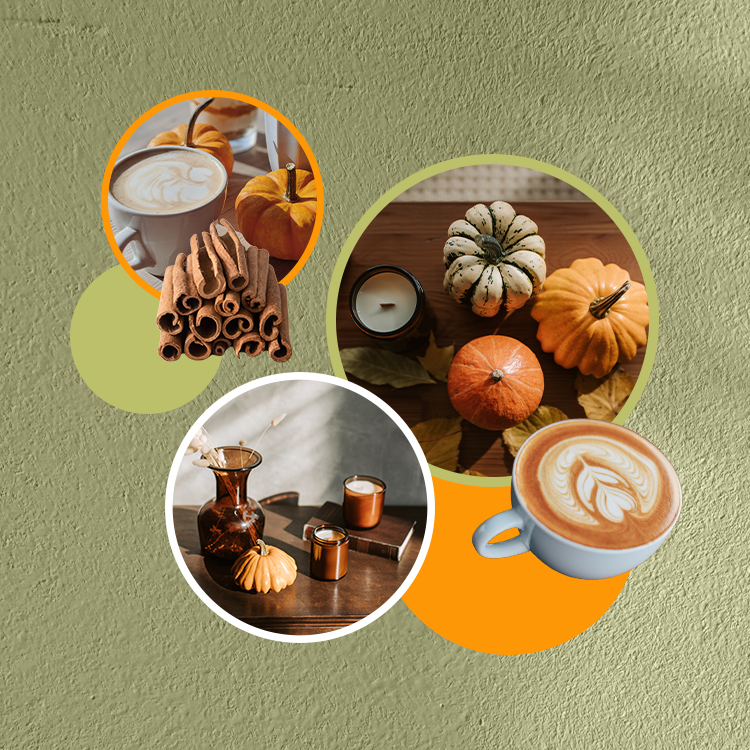 Can't Live Without PSLs? Here's How Experts Make Them Super Healthy
Source: Cosmo Politian