The decorations are coming down, Hallmark Christmas movies have come to a screeching halt, work is going back to its regularly scheduled programming, the last of the figgy pudding is gone, and we're saying good riddance to 2022. Chances are the high of all the holiday cheer has given way to feelings of loneliness and sadness, AKA the post-holiday blues. While the symptoms of post-holiday blues are short-term, there's no denying they are very real. Rest assured, they're normal and you're in good company. We're coming down from the intense hustle and bustle of holiday preparations, shindigs, indulgences, and travel and facing the letdown of going back to business as usual. That said, there are things you can start doing today to snap out of the post-season funk. Read on for seven tips on how to feel happy when you've got the post-holiday blues. Time to get back in the groove.
1. Move your body intentionally
Call it a holiday hangover or a case of the post-fa-la-la-la-la blahs—no matter how you look at it, you're in an emotional slump and you want out. Your workout routine may have been non-existent amidst the holiday madness, so what better time to shake off those "meh" feelings with a solid sweat sesh than today? When you have obé Fitness and its community at your fingertips, you don't have to leave the comfort of your own home (who wants to bear the frigid temps?) and you've got built-in accountability. Start with one of their Express Classes because 10 minutes is all you need to get those endorphins going. In fact, exercising for just 10 minutes a day can make a difference—and have lasting, measurable effects on your health. What's more, with 20+ class types and over 10,000 on-demand classes to choose from, there's a workout for every mood, level, and fitness style. To banish the post-holiday blues once and for all, use code EGYEAR for one-year access to obé fitness for just $99 ($70 off)!
2. Reset your eating and sleep habits 
So we've established that the holiday rush didn't leave much room (or energy) for working out, and if we're being honest, the same went for keeping up our healthy eating and sleep habits. Between the cookies everywhere you turn and the Christmas movie marathons, who can blame us? I don't have to tell you that those slices of pumpkin pie and glasses of eggnog can mess with your gut health (hello, bloat) and not prioritizing your beauty sleep can throw off your mood and energy. So hit reset on your diet by keeping the water coming to aid in digestion and prevent constipation and focusing on veggies and other whole, unprocessed foods to help keep you stay satiated and regular. While you're at it, re-establish a consistent sleep schedule and get a solid 7-9 hours of shuteye in every night. Bonus points: Getting quality Zzzs can help you eat healthier (how's that for a two-fer?).
3. Think ahead and make plans to look forward to 
After the spark of the holiday season has faded, it's hard not to think back on the good times and feel a sense of dread (womp womp). Instead of ruminating on the past, try thinking about the future to help you feel better in the now. After all, giving yourself things to look forward to—no matter how small—can reduce stress and boost mood. In fact, simply visualizing and anticipating your future (best) self can lift your spirits. Whether it's the matcha latte you plan to grab on your way to work, the new pair of boots you're expecting in the mail, or your long-awaited trip to Iceland, make it a point to relish in the upcoming things and experiences that excite you. The result? You'll cheer up in no time. And don't forget to pepper in mood-boosting activities (the more the merrier!) throughout the year to spread the joy. 
4. Spruce up your home
We're still in staying in season, which means spending more time at home. Do yourself and your mood a favor by doing a quick sweep of your abode. As empty as it may feel with the tree gone and all the tinsel stored away, it's the ideal time to clean and declutter every nook and cranny. Because a tidy, organized space can improve your well-being, and there's nothing more satisfying than checking off the dirty dishes in the sink, the growing piles of laundry, and the clutter on your desk. So pop in an inspiring podcast and get to it! Then, hygge your home with warm elements (you can never have enough candles), layered textures (give me all the warm throw blankets), and natural touches (a new plant, anyone?). Bottom line: Making your crib comfy cozy translates to optimal health and happiness. 
5. Reflect and set intentions 
While this may be a given when the New Year and resolutions are top of mind, setting attainable goals—whether health, personal growth, career, or relationship-related—makes us happier. Jumpstart the year by reflecting on what your highest self looks like, creating clear and realistic objectives to become her, and planning out actionable steps to achieve them. Perhaps you want to level up your meditation practice. What are things in your control that you can do each day or week to improve it? Is it dedicating two minutes first thing in the morning to sit in stillness, listening to one guided meditation every afternoon to break up the day, or exploring a new technique each week until you find the one that suits you best? Having an achievable purpose to set your sights on will help enhance your well-being in the present, while progressing toward it will help bring about ongoing happiness and satisfaction.  
6. Pile on the self-care
PSA: Now is the time to especially listen to what your mind and body need. Your "me" time and healthy routines have taken a back seat to the whirlwind of the holidays, and enough is enough. Enter: all the self-care. While there's no one-size-fits-all self-care practice, you can take your pick—from journaling and going for a walk to diving into that must-read novel and blocking off your entire Sunday for Pilates, a lymphatic massage, and a mani-pedi. It goes without saying that you don't have to do it all at once (but by all means!)—do what works and feels best for you, and switch it up from time to time according to your ever-changing needs. Whatever you choose, you can expect reduced stress levels, higher self-worth, and overall improved well-being. Who says you can't give yourself gifts (material or in the form of self-care) year-round? 
7. Get outside
There's a reason it's called nature therapy. While we're staying indoors more this time of year, we can reap a host of mental health benefits by being one with nature: increased happiness, decreased anxiety, stress, and depression, and better focus. Try forest bathing (AKA a nature walk) where you connect with nature through your five senses, visit a local botanical garden, participate in a sound bath, play with your dog in a park, or sip your morning coffee on your balcony. The world is your oyster. A study published in The Journal of Positive Psychology showed that just five minutes in nature can make you happier. For the times you're too cozy in bed to move or it's a tad too cold to bear staying outside for a prolonged period of time, you can bring the outdoors in by adding plants to your home, cueing soothing nature sounds via an app, or using a light therapy box to mimic the effects of being in the open air.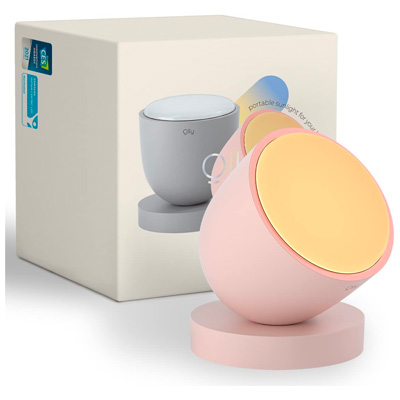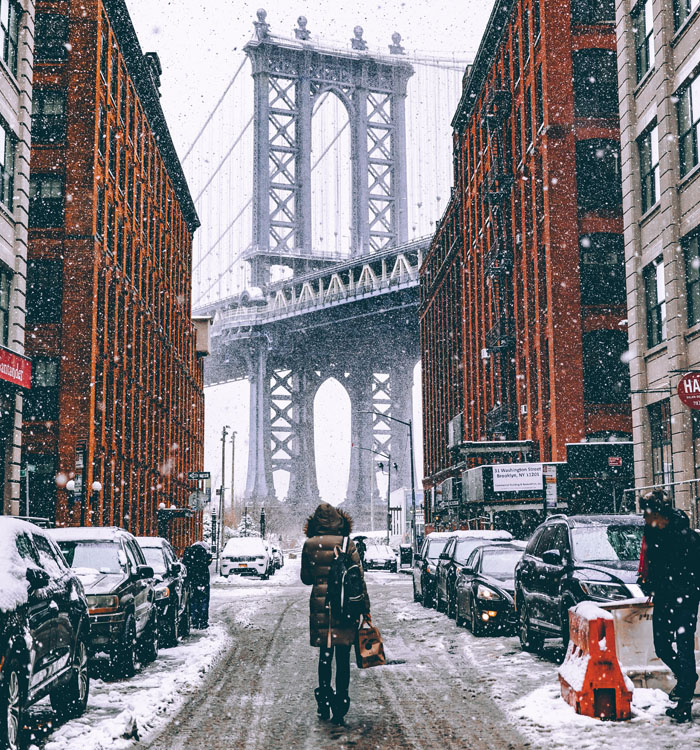 How Experts Say To Cope With Seasonal Depression
This post contains a sponsored inclusion of obé Fitness, but all of the opinions within are those of The Everygirl editorial board.
Source: Cosmo Politian