The Everygirl's product selections are curated by the editorial team. If you buy something through our links, we may earn an affiliate commission, at no cost to you. We only recommend products we genuinely love.
If I had a dollar every time that the words "too good to be true" traveled across my mind on any given TikTok binge, I'd have enough money to fund an all-inclusive Croatian vacation for me and 14 of my closest friends. From the winged liner hack that left me unironically resembling Julia Fox's Paris-Fashion-Week-with-Kanye stint to the time someone swore that balsamic vinegar and sparkling water would serve as a healthy-yet-tasty alternative to Coca-Cola (many regrets), I've had my fair share of eye rolls. But if there's one TikTok trend that took me by surprise and actually improved my life, it's the infamous Hot Girl Walk.
The Hot Girl Walk is a multitasker's dream. There's no better way to get your steps in, soak up some vitamin D, listen to a mood-boosting playlist, catch up on your favorite podcast, phone a friend, or get outside on a work-from-home day than by putting your favorite sneaks on and getting after it. If you're looking for a low-impact way to get fit, improve your mental health, spend some time with yourself, and reconnect with the world around you, the HGW is the cure. Here are the Hot Girl Walk essentials our editors rely on:
SeaVees
SeaChange LTT Sneakers
When you're walking for miles on end, there are two necessary shoe features that come to mind: comfy and cooling. With a cushioned memory foam footbed, soft, buttery smooth vegan corn leather, and cooling channels to promote airflow, these sneaks from SeaVees check all of our boxes. And it doesn't hurt that they're easy on the eyes.
Use code EVERYGIRL for 20% off of your first purchase at SeaVees + enter our giveaway HERE to enter to win two pairs of SeaVees shoes of your choice, free!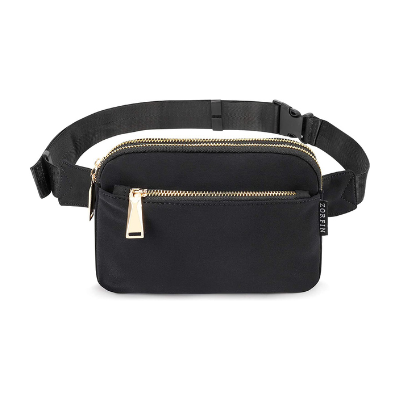 Amazon
Adjustable Fanny Pack
What's a HGW without a belt bag that'll help you keep all of your knick-knacks on your person—and look good doing it? We love this one from Amazon because it's affordable, can be dressed down for a hot girl walk or up for a Sunday brunch with the gals, and it's adjustable to guarantee the perfect fit every time.
Amazon
Retro Sunglasses
As much as we love strolling on a sunny day, a blinding sunrise or sunset is a lot prettier to take in when you're wearing a pair of sunnies that help to make the view a lot less painful. Protect your eyeballs without breaking the bank with this two-pack of retro sunglasses and thank us later.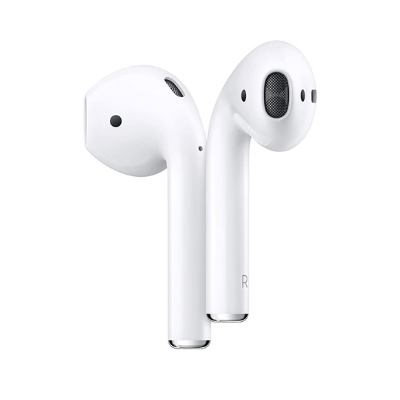 Apple
Airpods
For your tunes, the latest and greatest episode from your podcast of choice, or getting all of the tea from your bestie, a pair of Airpods is the way to go. As much as we love a pair of noise-canceling, over-the-ear headphones, these in-ear ones help us to enjoy our audio while still being aware of our surroundings.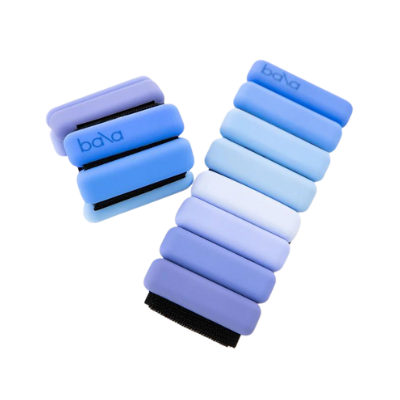 Obé x Bala Bangles
Adjustable Ankle Weights
If you're looking to add a bit of a challenge to your next walk, look no further than these adjustable ankle or wrist weights from Bala. Bala Bangles are an editor-fav for good reason: They're sleek, fit super comfortably, come in so many colors, and help us to add a (very light and reasonable) bit of burn. 10/10 recommend.
Audible
Audiobook Subscription
Between new Netflix launches, pending book-to-movie or show adaptations, and the startling amount of Love Island (UK) episodes I need to catch up on, my TBR list has been absolutely suffering. I started listening to audiobooks on my Hot Girl Walks to help me to carve out some time to catch up on my ever-growing reading list, and it's been such a game-changer. I get so caught up in the storyline that I end up walking for way farther than I anticipated which is always a pleasant surprise.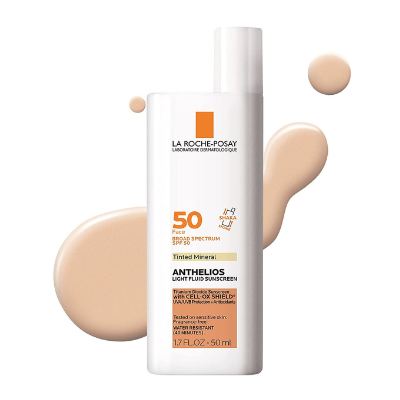 La Roche-Posay
Tinted Mineral Sunscreen
The perfect HGW sunscreen exists, and it's this tinted mineral sunscreen from La-Roche-Posay. If you're worried about running into your ex when you're out and about and want a subtle, effortless glow, this stuff is the way to go. This sunscreen is my personal favorite because it's tinted and brings life to my face without being too illuminating (sorry Glow Screen, I just can't do it), and helps me to protect my face while still feeling super lightweight.
Amazon
Collapsable Water Bottle
There's nothing that can ruin a HGW quite like having to hold something in your hand while walking for miles, so if you're looking for a water bottle that'll be ready when you are, consider this collapsable one from Amazon. It's super affordable and folds so tightly that you'll be able to fit it into your fanny pack until you pass a refill station when you're ready to fill up. Once it's full, it does have a strap, so it can hang from your index finger which is a 10/10 solution in my book.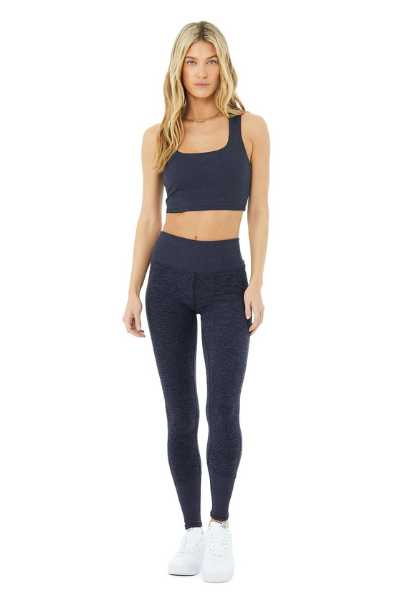 Alo
Matching Set
No HGW is made complete without a matching set—sorry, I don't make the rules. If you want to fully dive into the aesthetic surrounding the trend, this is a necessary add that will cary you from the couch to your nearest hiking trail and beyond. This ribbed tank-meets-sports-bra set is high quality, (I'm so sorry, I have to say it) buttery soft, and totally worth the investment. Plus, we love that you can choose separate sizes for your top and bottoms—tell us why all sets aren't sold this way!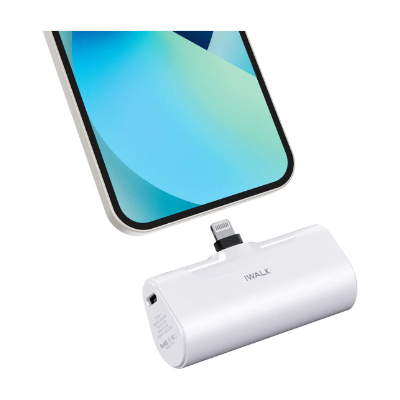 Amazon
Portable Charger
It never fails that when I decide to go on my HGW after dinner, my phone is near death and threatening to turn off mid-walk—which is neither fun nor safe. I got this portable charger last month and absolutely love that it's compact and doesn't require a separate cord to plug into your phone. It's been such a simple add to my routine that has made my life infinitely better, and I recommend it to everyone I know.
Our Editors Spill: The One Fashion Essential They Can't Live Without
This post contains a sponsored inclusion of SeaVees, but all of the opinions within are those of The Everygirl editorial board.
Source: Cosmo Politian