Tahanie A. Aboushi is a civil rights lawyer and founder of The Aboushi Law Firm in New York. Her role includes tackling mass incarceration while funding civil programs, and protecting immigrants, survivors, and victims. She is also a board member of Manhattan Community Board 10, and former President of the Muslim Democratic Club of New York.
Aboushi was born in New York in 1985 and raised by her Palestinian family. At the age of 14, her father was sentenced to 22 years in prison, hence making her mother a single parent to ten children. In fact, this would inspire her to pursue a career in law, as well as running for New York County District Attorney during the 2021 primary election.
Prior to launching her career, in 2009, Aboushi received her Juris Doctor degree at Syracuse University College of Law, having previously earned her Bachelor in Science (B.S.) degree in Legal Studies at St. John's University. The following year, she would establish The Aboushi Law Firm, partnering with her siblings.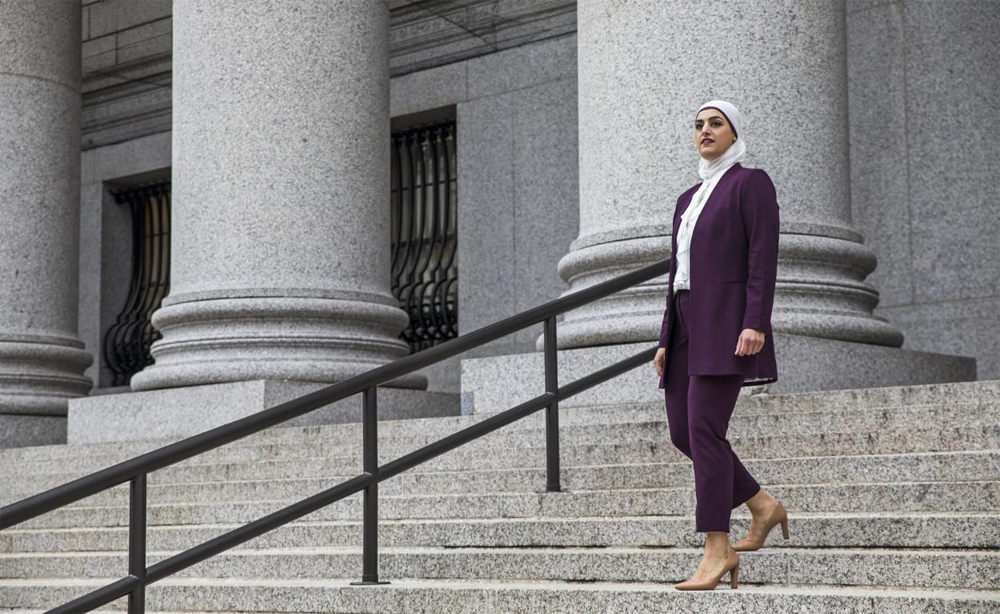 Through her law firm, Aboushi is protecting members of society by holding law enforcers accountable for violations to civil rights. This included suing the New York Police Department (NYPD) for violations to religious rights, such as forcing Muslim women to take off their hijabs during mugshots. In 2018, for instance, she received a total of $180,000 in damages on behalf of three hijabis being represented.
In 2016, the Republican candidate Donald Trump won the presidential election and was sworn into office the following year. One of his acts included authorizing Executive Order 13769, as part of a series of travel bans, issued against Muslim immigrants from certain nations. In her part, Aboushi offered to help families affected by the travel ban. She was given the Shirley Chisholm Women of Excellence Award by Senator Jesse Hamilton for her efforts.
In 2020, Aboushi also ran for New York County District Attorney as a Democrat candidate. Among her campaign promises included coming up with solutions in tackling crimes and other problems faced by law enforcers, by providing basic needs to members of society. She finished in third position but, if she had won, she would have been the first Palestinian American woman in office.
Source: Cosmo Politian