There is no doubting that Saudi Arabia's design community is thriving. Princess Nourah Al-Faisal, who founded the jewelry company NUUN Jewels, was one of the pioneering designers from the Kingdom to make headlines both locally and abroad.


Al-Faisal began by creating items for her family and friends after completing an apprenticeship in Paris. Opening her own store was a logical progression as her works became more popular. Currently, NUUN has a store in the opulent Rue du Faubourg Saint Honoré in Paris and offers a wide selection of exquisite, one-of-a-kind items.
Since 80% of everything Al-Faisal produces is bespoke, it's hardly surprising that each item exhibits not only careful craftsmanship but also a distinctive look. An example would be a bracelet from her most recent "Jewels of Arabia" collection that was inspired by a face mask discovered in a Saudi Arabian princess's tomb. The oval shape in the middle of the bracelet has a brushed gold finish and is covered in diamonds. It has eyes, a nose, and a mouth to mimic the princess's facial features. Ancient civilizations that were present in Saudi Arabia served as an inspiration for the "Jewels of Arabia" collection. A ring formed of half-moon diamonds and baguettes that was inspired by ancient tablets is another outstanding piece from this collection. It has an antique feel thanks to rusted copper that has undergone a patina effect.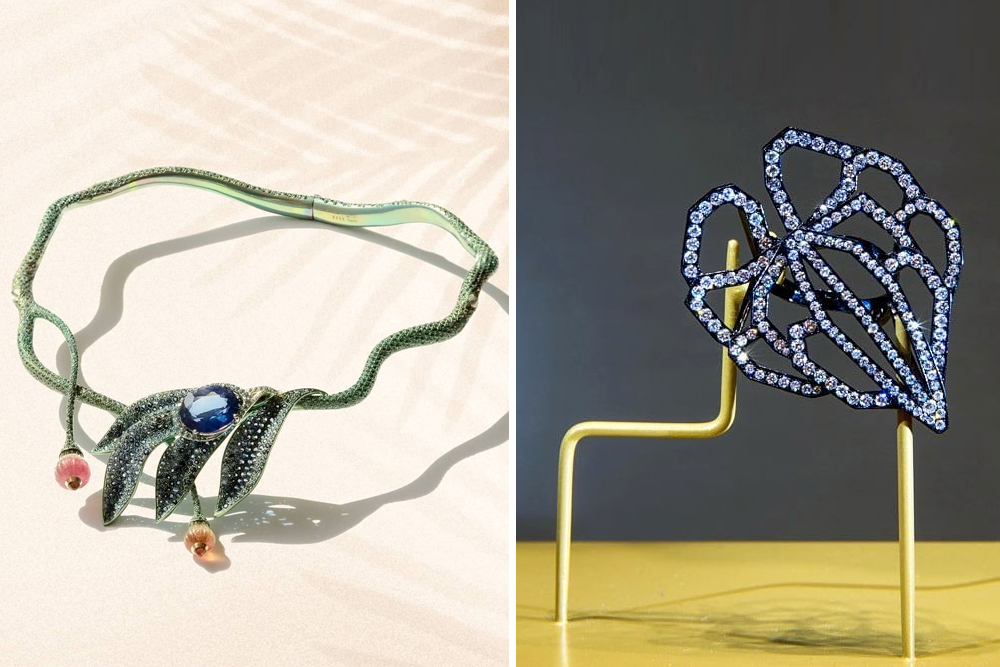 Perhaps it is this romantic approach to design—beginning a new collection without necessarily having a precise theme in mind—that inspires her to produce the conceptual designs for which she is recognized for. The geometric rings from her wildly popular "Thahab" line, which are nearly ethereal and unlike anything else on the market, and the bracelet that resembles a goat's horn and is made of amethyst, gold, and inverted diamonds, are not something you come across every day. Currently, she is working on a few items that she hopes will turn into a new collection.


As reported by Arab News, apart from jewelry design, Al-Faisal collaborated closely with the Fashion Commission to jointly develop a dress code for the Saudi Cup, the largest racing event in the nation. She also serves as a consultant for The Jockey Club. In her opinion it all comes down to drawing inspiration from the various surroundings and people. The young individuals she interacts with on a daily basis give her energy and inspiration. 


Source: Cosmo Politian