Samira Azzam was one of Palestine's most notable female writers of the 20th century. Regrettably she is seldom recognized nowadays; her contributions to journalism, short story writing, and radio broadcasting have mostly been forgotten.
Born in the seaside city of Acre in 1927 to a middle-class Christian family, Azzam began teaching at the age of 16 and wrote for the local daily while still a teen. Azzam, who studied English by correspondence, also rendered into Arabic the works of George Bernard Shaw, John Steinbeck, W. Somerset Maugham, and Edith Wharton.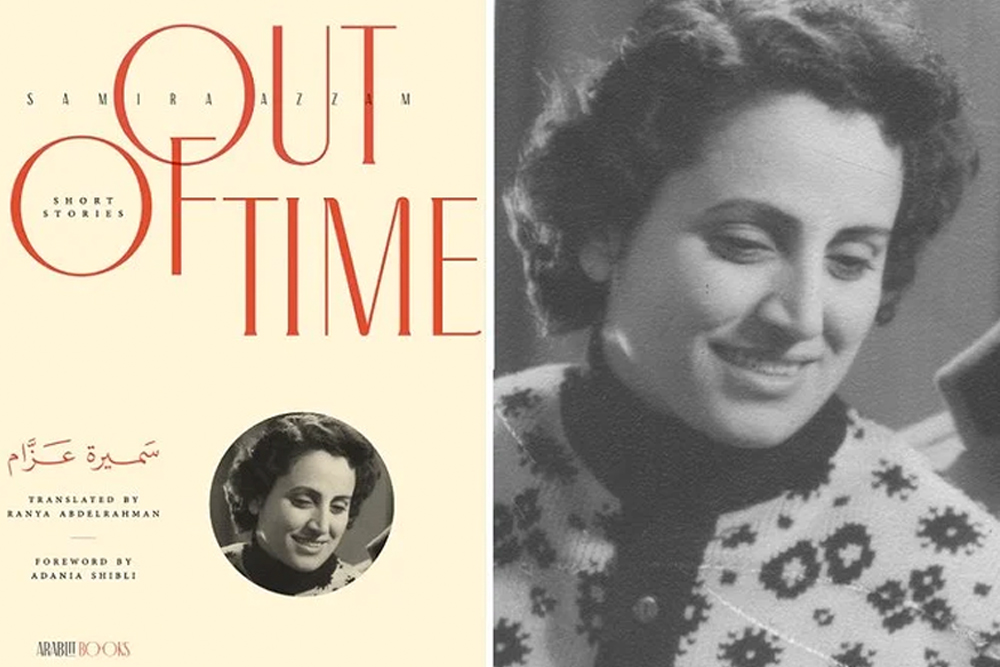 Her untimely passing in 1967 at the age of 39 is one factor in the lack of recognition her name has now. Azzam was traveling to Amman in the summer to interview war refugees when she had a heart attack and tragically died.
Azzam has not yet earned the praise she merits, according to literary critic Faisal Darraj. With the publication of "Out of Time," a new collection of 31 short stories by Azzam that has been translated into English by the Egyptian translator Ranya Abdelrahman, things may be about to change. The book, which was published by ArabLit Publications, was unveiled in February in Dubai during the Emirates Literary Festival.
Azzam immigrated to Lebanon in the 1940s during the Palestinian displacement, where she actively participated in the vibrant literary scene in Beirut. During a period when print media was thriving in the Arab world, Azzam's work was recognized by her peers and appeared in prestigious journals like "Al-Adab." Her stories were also read aloud on the radio, and she took journalistic assignments in Iraq and Cyprus.
Abdelrahman observes that her name is the only notable female author among the three names that make up the trinity of contemporary Palestinian fiction writers: Azzam, Jabra Ibrahim Jabra, and Ghassan Kanafani.
Azzam depicted the wealthy and the impoverished in Levantine culture in the roughly 70 short tales that she produced. In the 1950s, short story writing was popular, and by the early 1960's novel writing began to gain attention, and reviewers lauded it as the genuine test for an author's inventiveness.
By the time of her death Azzam had submitted five sets of short stories. She did start writing a novel, but when the political climate in her country deteriorated, she ultimately destroyed it.
It was crucial for the "Out of Time" publishers to attempt to spread the word about Azzam's incredible talent as a writer.
"We hope that this is a small contribution towards bringing Samira's work back, both to general readership and academic scholarship," says Abdelrahman. "Our hope is that we're bringing these stories out of a different time into our own time.
Source: Cosmo Politian