"An Hour For Your Health", this is the initiative that got Ibtisam Fadel Al-Enezi an award for her community work. Al-Enezi comes from Arar, north of Saudi Arabia and throughout her years she has always been passionate about working for her community, and specially in sports since 2018.
Among her accomplishments were establishing and chairing the first not for profit sports body in the Northern Borders province. She also set up two female sports team titled "An Hour For Your health" and "I Walk". Al-Enezi has also won an award back in 2014 from the Saudi Ministry of Education, in 2019 a merit from Prince Reema bint Bandar Al-Saud, KSA's ambassador to the US, and the past year she has been awarded the first place in the Kafu Awards.
In 2022, she was awarded third place in the Excellence Award for Arab youth for her youth volunteer work, and the amazing thing is that she was the only Saudi Arabian in the competition and the first Saudi Arabia women to win this award.
Ibtisam Fadel Al-Enezi shared a moving statement to Arab news: "The moment my name was announced as a winner gave me a beautiful feeling, indeed reaping the fruits of one's labor can be literal," she told Arab News. "I feel proud and honored to be one of the honorees in this award, and I am happy to represent my beloved country, the Kingdom of Saudi Arabia."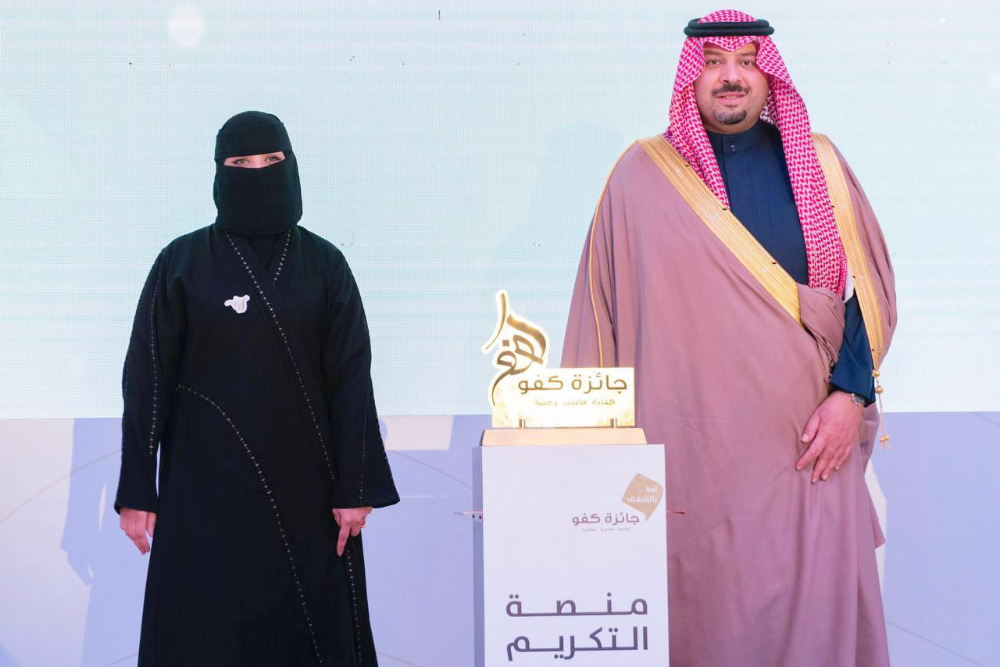 This award's objective is to create healthy competition among young Arab people in order to push more creative ideas, empower their initiatives and efforts. It was founded by the Minister of Youth and Sports in Egypt to help rally the efforts of young Arab people everywhere and specifically in sports.
The young sports philanthropist stands as inspiration to many young Saudi women around her as she participates in several committees in the Northern Border, including prestigious names like The Saudi Red Crescent. Her passion for the sports and helping her community has truly made her stand out, as she and several women like her continue to break glass ceilings and participate in the volunteering and non-profit sector.
Source: Cosmo Politian