Success stories of Saudi Arabian women have been all what we've been hearing about recently. Stories of ambition, strength, and utter intelligence, these women have shaped the Kingdom and have paved the way for many more to come.
From stories of empowerment, let's talk actual hard, cold facts. Many reports have been made in the past years to discuss how the Saudi female workforce has been shaping up to be.
Saudi women now cover 33.6% of the Saudi workforce in 2022 increasing from 17.4% only 5 years ago. These statistics show the bright future Saudi Arabia has, how the women are an integral part pf society, and how they are the partners of success in the country's Vision 2030.
In the World Bank's 2021 Women, Business, and the Law index, Saudi Arabia scored 80 out of 100, an above-average global score. An overarching theme to depict the success, so let's look together at some numbers in Finance, Transportation, Politics, Academics, STEM and Innovation.
Saudi Women in Finance

Female employee percentages in Saudi banks have noted a prominent increase amongst the total increase of women's participation in the labor market. The highest percentage of women employees in 2021 was in Riyad Bank which was at 27.3%, shadowed by Gulf International Bank (GIB) with 27%.
Saudi Women in Transportation

Uber has reported a 50% annual rise in female drivers in Saudi Arabia working for the company. This comes hand in hand with the fact that 84.8% of driving licenses were are issued for Saudi females in the year of 2020.
Saudi Women in Politics

We have seen many Saudi women rise to political positions and diplomatic ones at that in the past years. Their participation in parliament was recorded at 19.87% which is not greatly below the world average in 2021 which was 24.64%.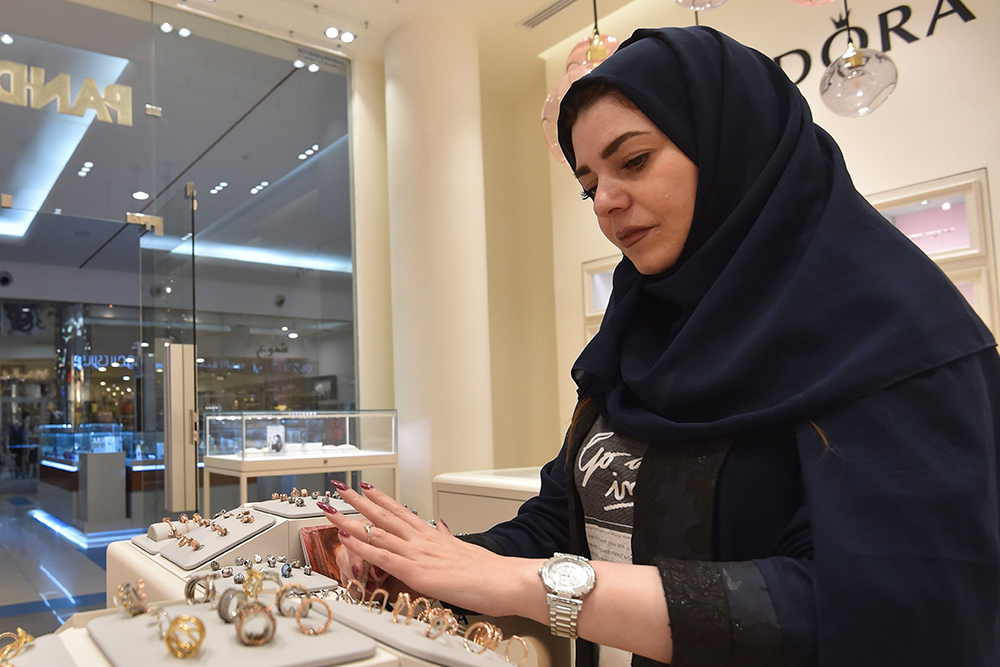 Saudi Women in Academics

As many Saudi women employ academic roles, a report from 2020 states that 53.2% of new graduates are females pacing the way for a great entering into the labor force.
Saudi Women in STEM

In 2018, 37,600 students have completed a STEM major, 58% of those latter students were female students, and the numbers are only increasing per year.
Saudi Women in Innovation

A report indicates that 59% of employees in innovative establishments are women, making them the majority in the country. By innovative establishment, the report indicates "It is the establishments that produce a product or operation … that is largely different from previous products or operations at the establishment."
Source: Cosmo Politian