The sixth Fatima bint Mubarak Women Sports Award was presented at the Emirates Palace in Abu Dhabi on Saturday, honoring nine of the most prominent individuals and organizations in the Arab world for the year 2022.
The nine winners were Egyptian powerlifter Rehab Ahmed Radwan as the best Paralympic athlete, jiu-jitsu champion Shamma Yousef Al-Kalbani as the best Emirati athlete, Egyptian teen table tennis sensation Hana Goda for best young athlete, and Egyptian Giana Farouk as the greatest Arab athlete.
Also, Faris Al-Assaf of Jordan won the award for best coach in taekwondo, Aziza Nait Sibaha was named best sports media personality, Jordan Women's Football Association won the award for best youth development program, Egyptian Weightlifting Federation won the prize for best team, and Emirates International Endurance Village took home the prize for best sports creative initiative.
Ons Jabeur, a Tunisian tennis prodigy who has reached the Wimbledon and US Open finals and advanced to No. 2 in the WTA rankings, took home the trophy for sports personality of the year.
The Fatima bint Mubarak Ladies Sports Academy (FBMA) is responsible for organizing the region's first awards ceremony of its type, which strives to empower women and promote their accomplishments in the sports industry.
The awards' categories included fields such as sports management, training, research, sports sponsorship, and women of determination, and the prizes came with a total prize fund of $462,000 (AED 1.7 million).
Since their inception, the awards have aimed to support and draw attention to the initiatives taken by Sheikha Fatima bint Hazza bin Zayed AlNahyan, chair of the FBMA board of directors and president of the Abu Dhabi and Al-Ain Ladies Clubs, to elevate the status of Arab sportswomen on a national and international scale.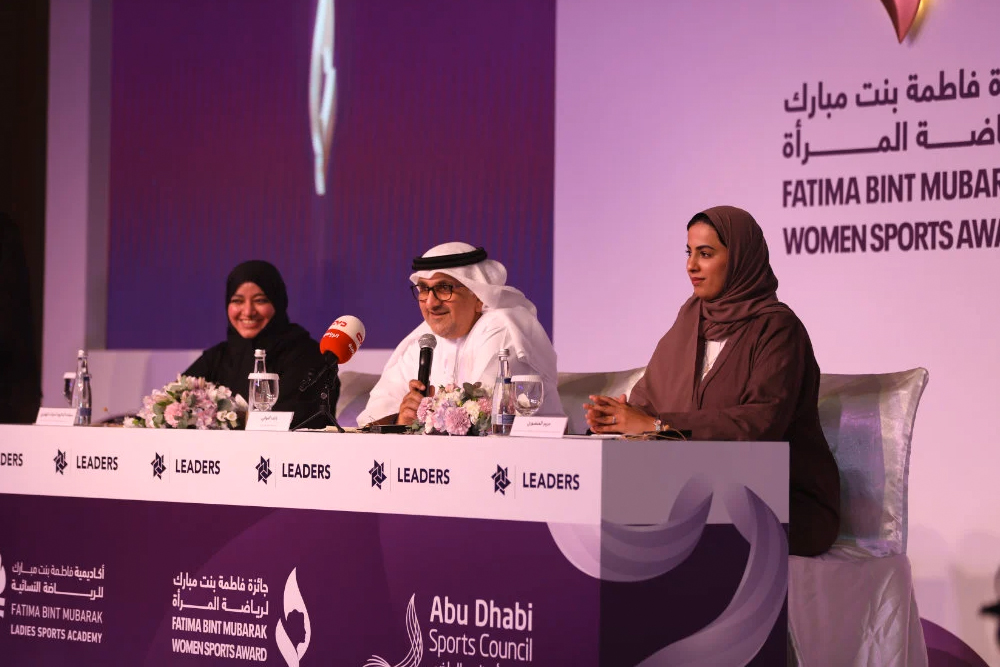 "The award categories have seen strong competition over the past months, which proves the talent, will, ambition and development of Arab sports women. We hope to see Arab women continue to take the lead in local and international sports events, and this award will contribute to the birth of new achievements in the Arab women's sports career," said Mariam Al Mansoori, FBMA Representative.
Source: Cosmo Politian